Have You Tried the Weather App in Windows 10?
We are lucky to have the opportunity to work on many Windows computers. And we've noticed that many people continue to install weather programs on their computer – some of which are questionable. For some reason, a lot of Windows 10 users don't use or don't know about the excellent weather app that comes with Windows 10. We think you should give it a try – you'll be pleasantly surprised.
If you have never used the Windows 10 weather app, you'll find it on your start menu under "W".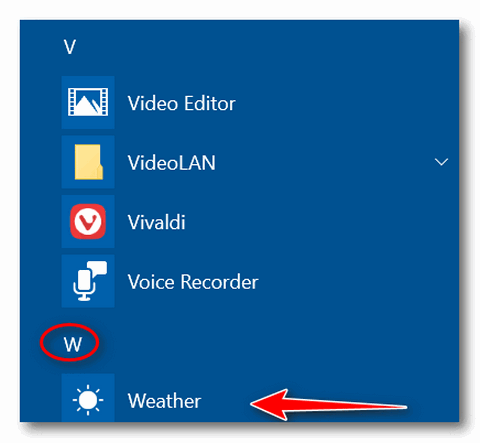 You can also type WEATHER into the taskbar search to open the Weather app.
Once you open it, you'll need to configure it – and there's not much to configure.
You can choose a color mode: "Light"; "Dark" or "Windows default". You can try each of them all and find the one you like best.
If you're in the USA, you'll want to choose "Fahrenheit" unless your a masochist, a mathematician, or you were born & raised somewhere else. If you're from almost anywhere else in the world, you'll want to choose "Celsius". This also changes other items such as wind velocity, barometric pressure, et. al. to metric.
If you want to allow Windows to detect your location, you must have "Location" turned on in settings and leave it set to its default.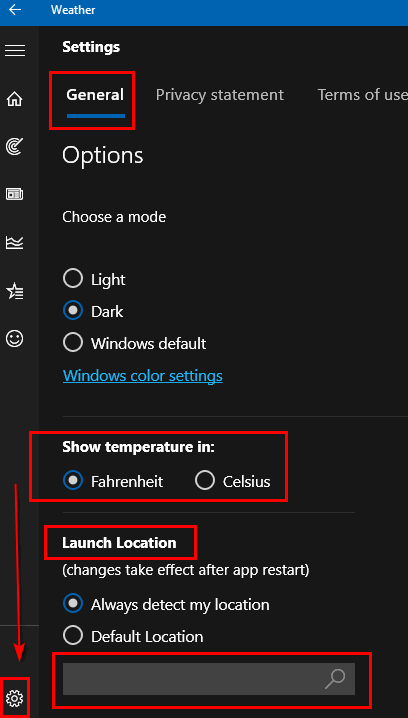 If you're concerned about Windows/Microsoft spying on you and don't want Windows/Microsoft knowing your location, you can choose "Default location". Once you choose "Default location" just type in your city's name or zip code then click the search icon.
Once you've set up the Windows 10 weather app, you'll see your weather forecast for the day, for the next 10 days, and a lot of weather details including an hourly forecast for the current date.
Note: If your area has any weather warnings they will show up in a yellow band across the top.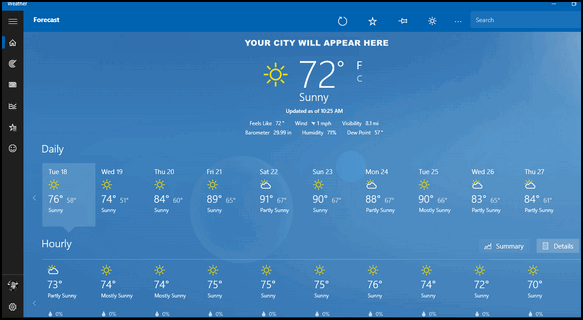 You'll also see wind direction, velocity, humidity, barometric pressure, current temperature, the chance of precipitation, sunrise and sunset times, and more.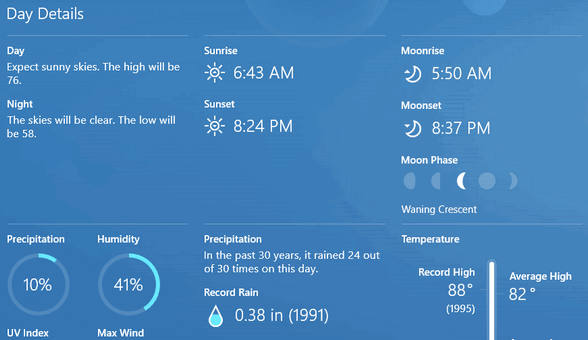 Another feature we like about Windows 10 Weather app is the ability to add weather for more locations. If you have a favorite vacation spot, or friends or family members living in other parts of the world, you can add as many "Favorite" locations as you want and get instant current weather information about each "favorite". And if you click on any of your favorite locations, you'll get detailed information and forecasts.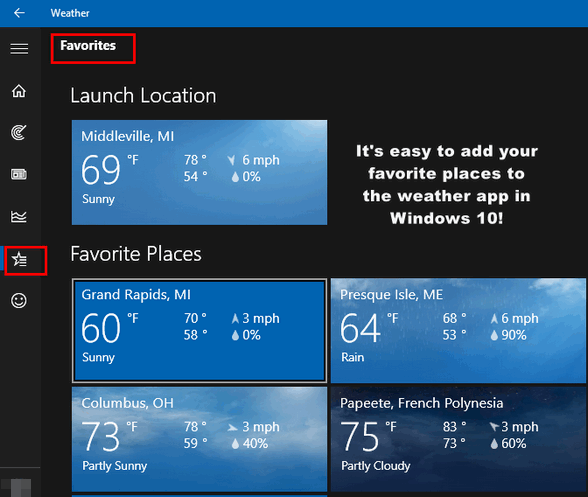 If you want to see your local radar, click on the radar icon in the menu on the left side. You'll get the current radar for your location – or any of your "Favorites" – and it's animated so you can see which way the rain or snow is moving.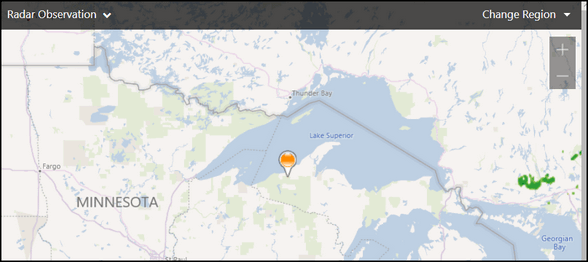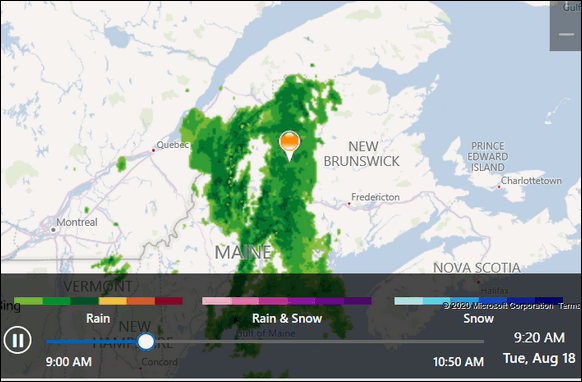 Finally, once you set up the Windows Weather App, it will be added to your start menu tiles as an animated tile. The tile will switch back and forth between current conditions and a 3-day local forecast. If the animation annoys you, you have 2 options:
You can right-click on the live weather tile, choose "More" and choose "Turn live tile off".

~ or ~

You can right-click on the weather tile and choose "Unpin from start"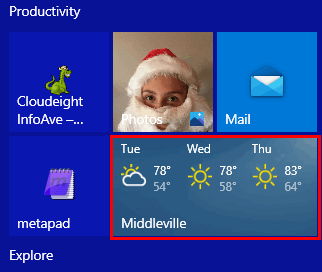 Windows 10's weather app even has a historical weather feature
And current weather news.
If you're using Windows 10 and you've not yet tried the weather app, you're in for a treat.  The weather app puts all the information you could want or need right at your fingertips.
Isn't it time you tried the weather app in Windows 10?