Help Support Cloudeight
We rarely use this space to promote our products. But today we're going to briefly list our current offers and hope that you will help us.  If you don't need any of our products or services right now, please consider making a small donation.
Here are some of our current offers:
Cloudeight Direct Computer Care  – Get Ready For Winter Checkup
Winter is coming and we're all going to be using our computers more. Let us make sure your computer is ready for those long, cold winter nights.
When you order our Get Ready For Winter Computer Checkup:
We'll check your computer for malware and questionable programs

We'll check your startup programs and optimize them

We'll check your computer performance to make sure your RAM and CPU usage are within normal ranges

We'll check your hard drive for errors

We'll review your installed programs

If you're using Emsisoft, we'll make sure it's set up for best protection & performance

We'll make sure your computer is ready for the long winter nights ahead!
You'll get all of the above for just $25. This offer is good for a limited time!
Get Ready for Winter! Get all the details here.
---

Your Purchase Helps Us!
When you purchase any Cloudeight Direct Computer Care Service, you get the best computer care and repair, at the lowest possible price. Plus, each Cloudeight Direct Computer Care service you purchase goes a long way in helping to support our small business.
Your computer fixed – while you watch!
With our Cloudeight Computer Care, we'll fix your computer while you watch. You'll be getting the best computer repair service available, at the best price, from people you trust. Our Cloudeight Direct Computer Care single repair keys are a great deal. They are good until you use them.
For more information see our Cloudeight Direct Computer Care home page!
---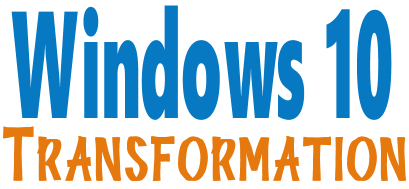 Microsoft will end support for Windows 7 on January 14, 2020. Using Windows 7 after that date may put your computer at risk as Microsoft will no longer be releasing security updates and fixes for it. Now's the time to upgrade to Windows 10!
Whether you upgrade your Windows 7 to Windows 10 (still free) or buy a new Windows 10 computer, we can make you feel right at home on Windows 10 with our Windows Transformation service. We can make your Windows 10 look and work much more like Windows 7.
With our Windows 10 Transformation service, we can make your Windows 10 computer look and work more like Windows 7! With our transformation service we will:
Start the Windows 10 upgrade for you and assist you with the update.




~ After the update has completed, we will:

Change the start menu to look like Windows 7 classic style and include your favorite programs

Change your taskbar and start menu colors to your preferences

Add an authentic Windows 7 start button

Add Windows 7 Wallpaper (if desired)

Change Windows 10 File Explorer so it works more like Windows 7's Windows Explorer

Add My Computer — and other familiar Windows 7 icons —  to your desktop (if desired).

The Windows 10 Transformation service key never expires it's good until you use it.  So get yours now!
Get more information or purchase your "Transformation" now.
---

Includes "Anytime Repair" with Our Unattended Support Feature!
SeniorPass: A Great Deal for Our Friends 60 and Older!
With our Cloudeight Direct Computer Care SeniorPass, our friends' age 60 and older get one full year of unlimited computer care and repair for one low price. With our SeniorPass you'll get the best computer care anywhere – any time you need it!
SeniorPass is valid for unlimited computer care & repair sessions for one full year starting with the first time you use it. The clock does not start ticking until you use your SeniorPass for the first time. A great deal!
Having SeniorPass is just like having insurance for your computer. You'll get one full year of computer care and get help with almost any computer problem whenever you need it. We're here to help you.
Computer care & repair for one full year just $99! 
Get your SeniorPass and/or get more information here.
---

Help us keep on helping you!
When you support us with a small gift, you help us continue our mission to keep you informed, separate the truth from the hyperbole, and help you stay safer online. Plus, our computer tips make your computer easier to use.
Did you know that we provide support to thousands of people? Every week we help dozens of people via email at no charge. The questions and answers you see in our newsletters are from the email answers and help we provide to everyone free of charge.
Thanks to your gifts, we do a lot more than provide this free newsletter. We help you recognize online threats, fight for your online privacy, provide you with the knowledge you need to navigate the Web safely, provide you with suggestions for safe, free software and websites, and help you get more out of your PC.
Please Help us keep up the good fight with a small gift.
Interested in making an automatic monthly gift? Visit this page. Help us keep helping you… and helping you stay safe on the Web.
---
Thank you so much for your support!