How's Your Laptop Battery?
This tip is for Windows 10 (all versions)
Today, we're going to show you an easy way to check your laptop battery . You'll be  able to see how the battery's charge capacity has changed since your laptop (or battery) was new.  Like most rechargeable batteries, laptop batteries capacity and performance degrade with age. An older laptop battery cannot hold as much charge as a newer battery. The lower the battery's capacity, the less time you'll have to use your device while on battery power.
Windows 10 allows you to check your battery's health quickly. And it's easy to do.
1.) Type CMD in taskbar search
2.) When Command Prompt appears at the top, right-click on it and choose "Run as administrator"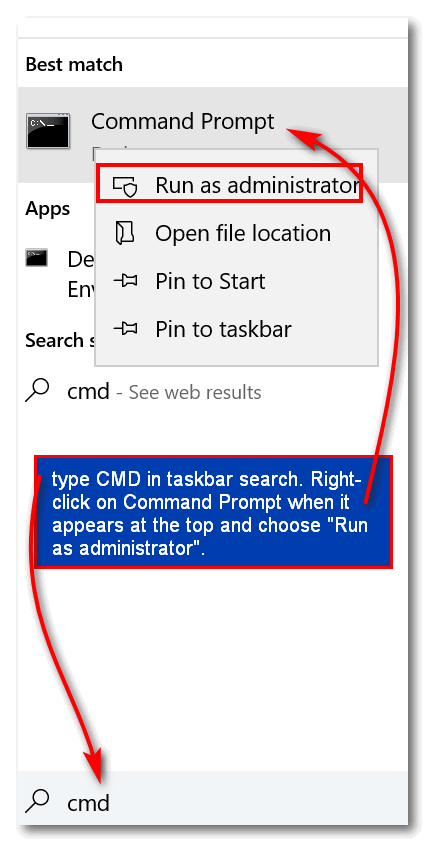 3.) When the command prompt window opens, type the following command at the prompt:
POWERCFG /BATTERYREPORT
Make sure you leave a space before the slash. Press Enter: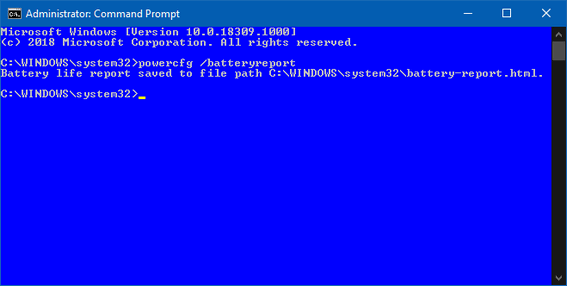 4:) After a few seconds you'll see that Windows has generated a battery-report.html file and saved it in C:\Windows\System32\battery-report.html.  In File Explorer, navigate to C:\Windows\System 32 and find the file named "battery-report.html". Hint. Once you navigate to C:\Windows\System32 type battery in the File Explorer search and the file will appear at the top.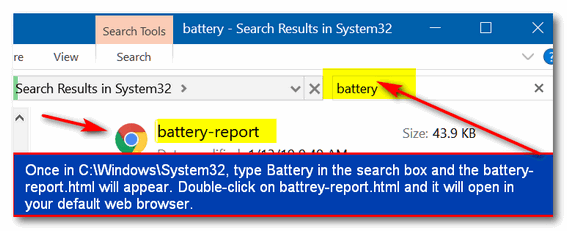 When you open the battery-report file, you'll be able to find out how healthy your battery is.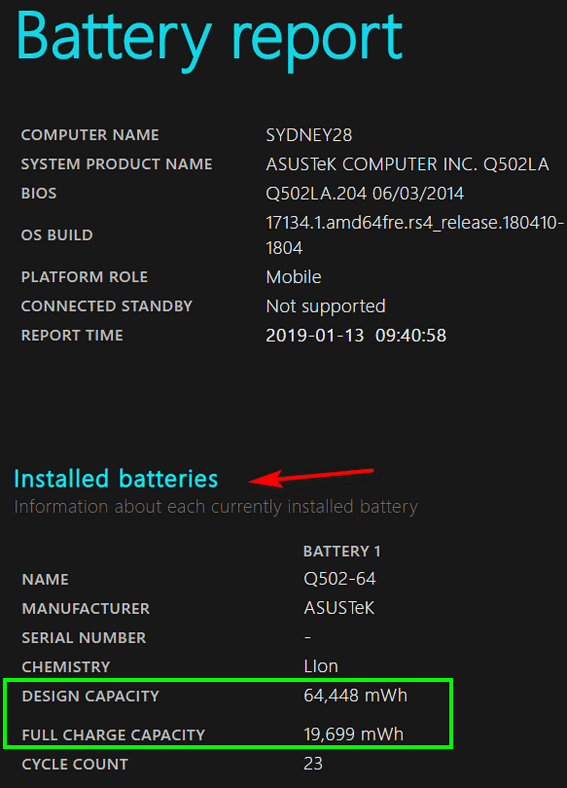 If you look at the battery report above, you'll see my 3-year-old ASUS laptop battery's designed capacity is a lot more than its current capacity (it's just a little less than 1/3 of design capacity). That's not good and it means it's time for a new battery. If I continue to use this laptop and it's on battery power, I will have less than 1/3 the amount of time I did when this computer was new. Unfortunately, this ASUS has a sealed battery and it can't be removed.
Farther down in the report, there's a section called "Battery capacity history". Here's a section of my ASUS laptop battery capacity history. As you can see since July last year my battery's full charge capacity has dropped from 25,906 to  19,699 in just six months. It will continue to drop and eventually I won't be able to use this laptop on battery power anymore. I'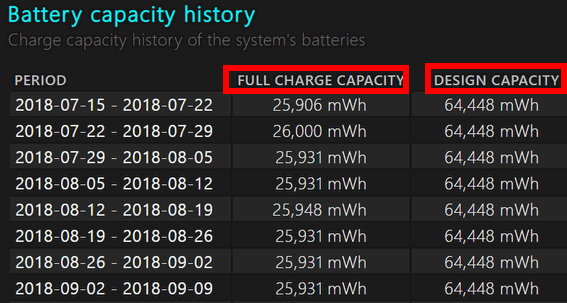 Let's look at my old Dell laptop (now 7-years-old). I use the Dell for testing software and for testing upcoming versions of Windows.  Surprisingly, the original battery in the Dell laptop is in far better shape than the battery in the newer ASUS laptop: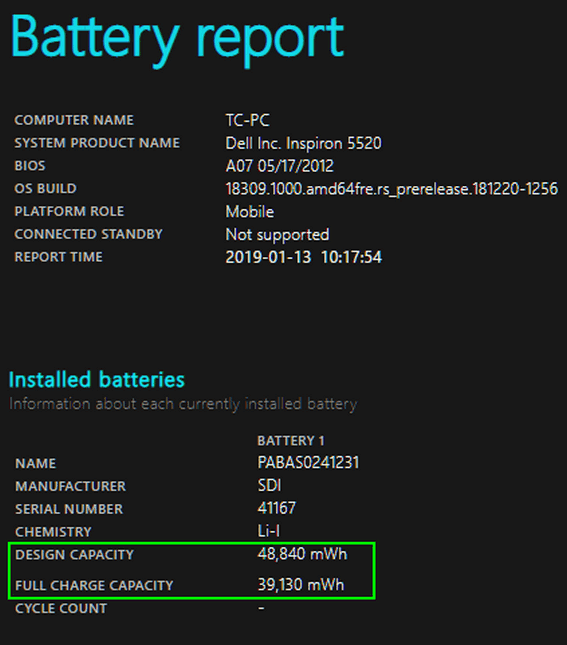 Above you can see that this 7-year-old battery is still able to hold 80% of its original charge.  Plus, the Dell has a removable battery which can be replaced. But with 80% of its design capacity remaining, I'm not going to have to buy a battery for it any time soon.
So, how's your laptop battery?