A Simple Way to Access the Advanced Boot Menu in Windows 10
The Advanced Boot Options menu in Windows 10 gives you additional options which can be very helpful if you're having trouble with your Windows 10 PC. According to Microsoft, if your computer fails to boot twice, Windows will automatically boot into Advanced Boot Options which, among other things provides you with troubleshooting options to help you fix whatever is wrong with your PC or preventing it from booting. However this does not always work as Microsoft promises. But anyway, who wants to get to the Advanced Boot Options menu that way? Not us!
There's an easy way to access the Advanced Boot Options menu when you restart.
Behold!
1. Hold down your Shift key and click on the Start button.
2. Do not release the Shift key and click on Power in the start menu.
3. While still holding down the Shift key, click on Restart.
4. Your computer will restart to the Advanced Boot Options menu. If you want to try it out, go ahead. One of the options on the Advanced Boot Options menu is "Continue — Exit and continue to Windows 10" which boots you back into Windows normally.
Take a look at the graphic below for a bird's eye view.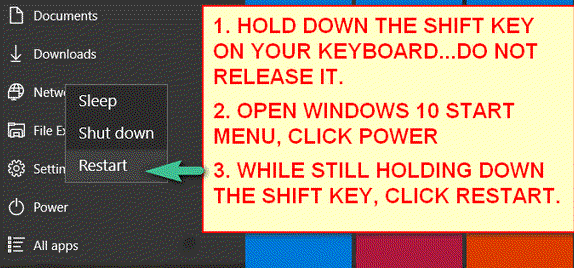 And what does the Windows 10 Advanced Boot Menu look like? Glad you asked!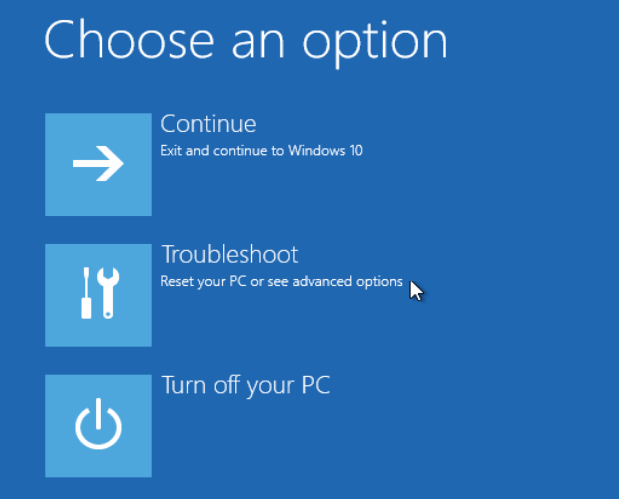 The Troubleshoot menu can help you solve common Windows boot problems or get you out of a mess if you've gotten yourself into one.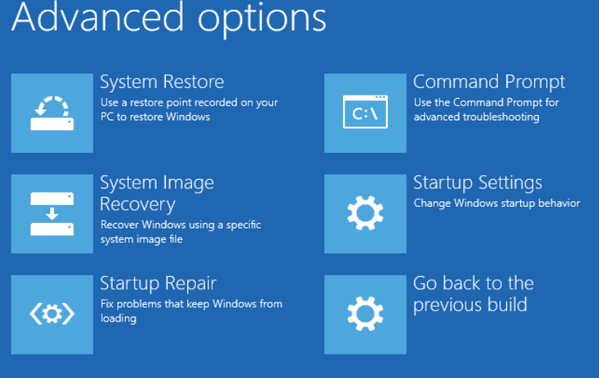 OK can see how valuable the Advanced Boot Options can be if you are having problems with your PC. Right?