Google Fonts for the Font Lover in You!
Google Fonts is a library of free and open-source fonts that can be used on websites, apps, and other digital media. The library includes over 1,300 fonts from a variety of designers and publishers. You don't need a Google account or Gmail account to use Google Fonts.
Google Fonts offers several advantages over other font libraries. First, the fonts are all free to use, even for commercial projects. Second, the fonts are all open source, which means that they can be modified and redistributed by anyone. Third, the fonts are hosted by Google, which means that they are always available and up-to-date.
Google Fonts is easy to use, We invite you to explore the ways you can see what the font looks like by typing in the text you want to use. You'll instantly see how the font will look in your project.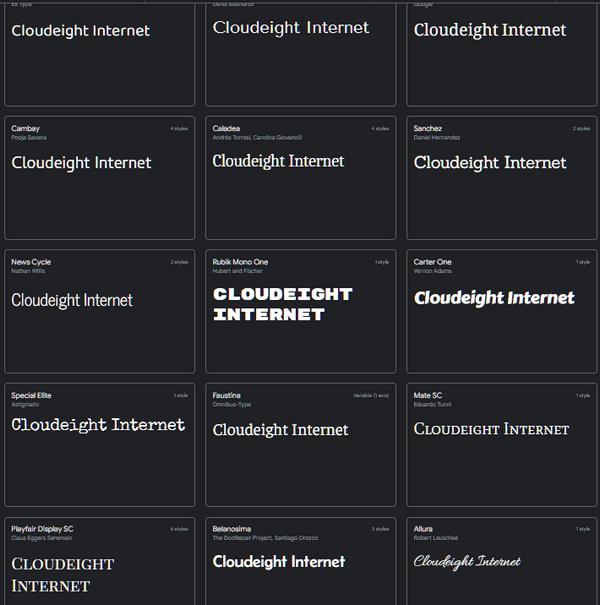 Just type in the text you want to use and browse through all the fonts available (over 1300). When you find a font you like, you can download a zip file containing the font by clicking on the font and then clicking on the "Download Family" button. See the screenshot below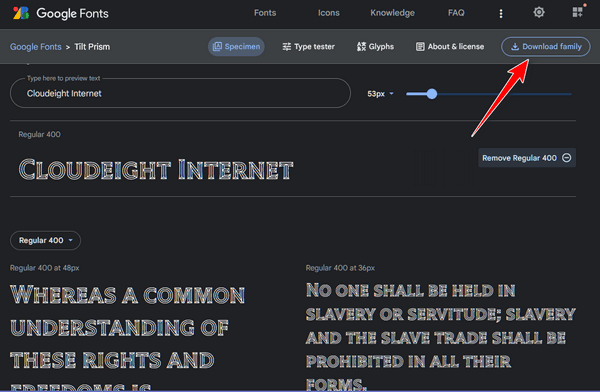 You can even use the text editor on the Google Fonts site to type articles and headlines to get an idea of how the fonts you choose will look when you use them.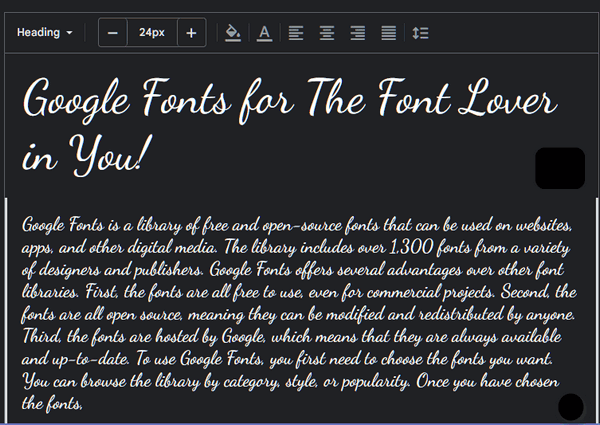 When you download a font in a zip file, you'll get all the fonts in the font family (Bold, light, etc.). Just unzip the file and double-click on the font you want to install, It's that easy.
So, if you're a font lover like me, you'll want to take some time to view all the fonts and styles available on the Google Fonts website. 

Google Fonts – it's a Cloudeight Site Pick!