How Much Data Do You Use?
Here's a tip that you'll find interesting if you've ever wondered how much bandwidth you use and what programs are using it. This is just an FYI tip. However, if you're on a metered connection (your ISP charges for bandwidth or limits your bandwidth) or you're using limited mobile data, this tip can help you save money by making sure you stay under your limit.  And you'll be able to see what programs are using up the most bandwidth.
Right-click on the Start button, click Settings, and then Network & Internet.
When Network & Internet settings opens, under Status, click on "Data usage".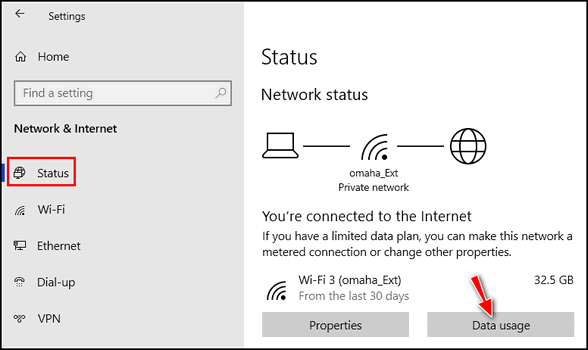 When you click on Data usage, you'll see an overview based on your connection.  If you use more than one type of connection, you can choose the other connections here.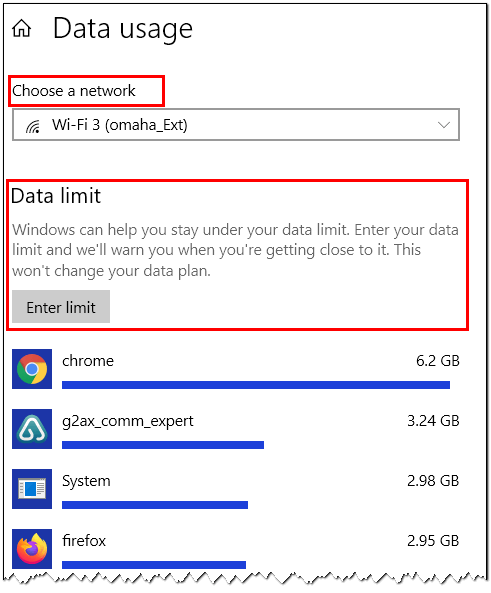 If you have a data cap or limit, click "Enter limit" and Windows will remind you when you're approaching your data limit.
You'll also see a complete list of all the programs & apps that are using data and how much data they're using. In the screenshot above, you can see a truncated version of the apps using the most data on my computer. As you can see, the Chrome browser is using the most data on my PC and the program we use to help folks with our Cloudeight Direct Computer Care Service is using the second most data.
The data usage is upgraded automatically and continually. It resets at the end of each month.  You always have an up-to-date view of your data usage, as well as what programs are using the most bandwidth. If you choose, you can reset your data usage at any time. Just scroll to the bottom of the list of programs and apps and click on "Reset usage stats".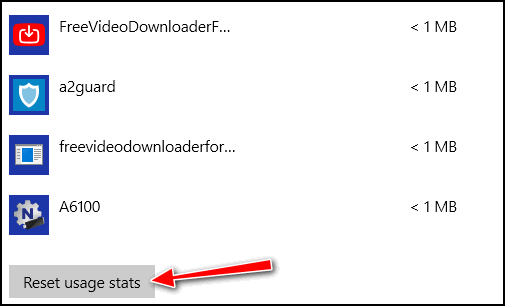 Whether you're just curious about how much data you're using, or you want to see what programs are using the most data, or if you have limited bandwidth and you need to keep track of data usage so you don't go over your limit, now you know where to look.