How to Colorize Your Start Menu, Taskbar, Action Center and Program Windows
I've noticed a lot of Windows 10 users either have Windows "Light" mode enabled or their taskbar is colorless (black). But you have the power to make your taskbar,  Start menu, Action Center, and app windows virtually any color you like. 
It's easy to do, here's how.
Right-click on an empty place on your desktop and choose "Personalize".
In Personalization settings click on "Colors". Make sure that "Automatically pick an accent color from my background" is NOT checked.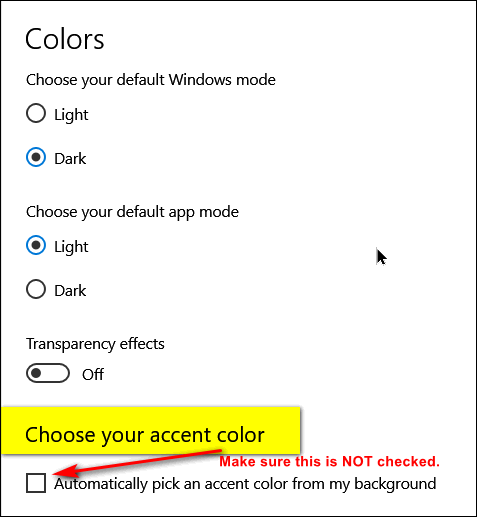 Then scroll down…
Choose any color from the color chart or make your own – click on "Custom color". (You can have virtually any color you want. if you click on the big plus sign next to "Custom color".)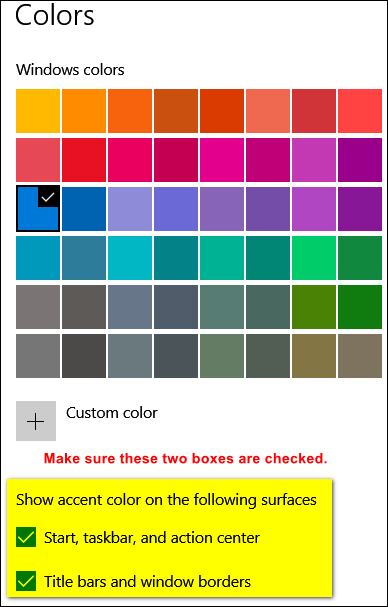 And make sure you tick the boxes next to "Start, taskbar and action center" and "Title bars and window borders" are both checked.
That's all there is to it!