How to Find the Source of and Complete Email Headers of Any Message in Gmail
It's easy to view the source of any email as well as the complete email headers in Gmail. To see the headers and the source of the email, you'll need to open it. But contrary to what you may have heard, opening a spam email is not dangerous as long as you don't click any links in it. 
Yes, the images in the spam email may let the sender know that you've opened the email, but once you mark it "Spam" any future email from that spammer will bypass your inbox and go straight to the spam folder anyway.
Here's how to see the email headers and the real message source in Gmail.
1. Open the email you want to investigate.
2. Click on the 3 dot icon just to the right of the reply "arrow"
3. In the dropdown menu that appears, click on "Show original"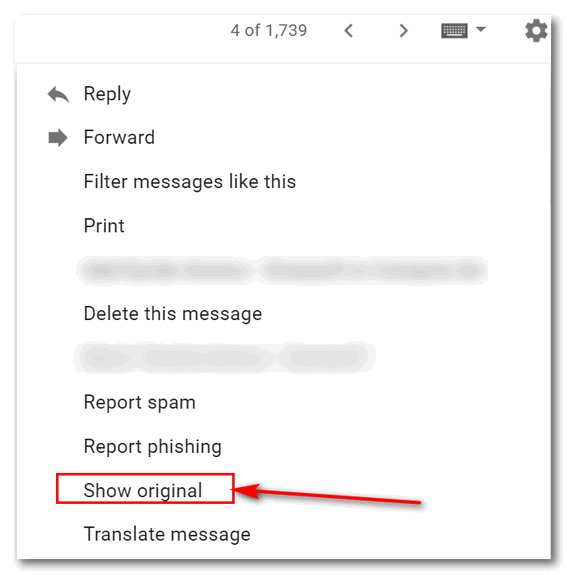 You'll see a summary of the email headers and the complete email properties on the page that opens. If you read the detailed information, you'll be able to discover the real source (IP address)of the sender (most of the time) even if the spammer attempts to forge the source of the email and its headers.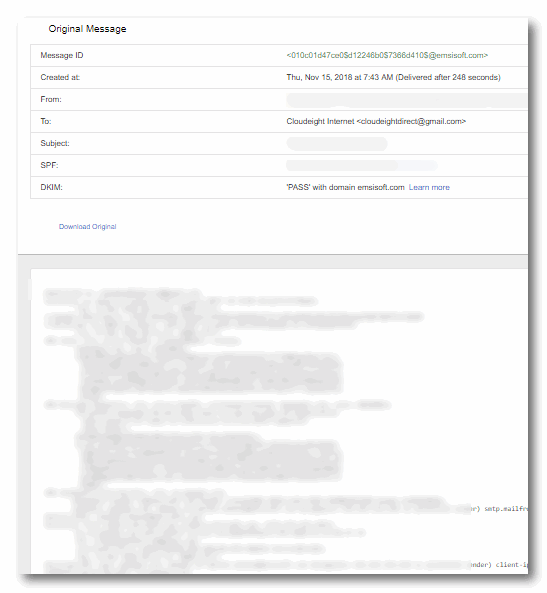 If you do a little digging you'll find the sender's real IP address and you can use an IP lookup service – like this one – to discover the real origin of the email.