ILovePDF – A Treasure Trove of Free and Easy-to-Use PDF Tools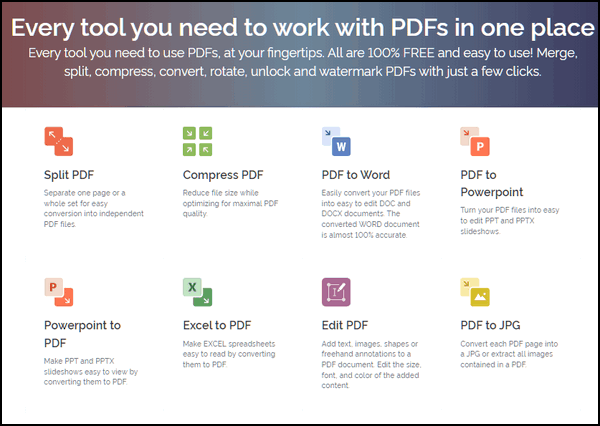 ILovePDF is a free online PDF toolkit that offers a variety of tools to edit, convert, and manage PDF files. It is a popular choice for individuals and businesses alike, and it has been awarded numerous accolades, including being named a Leader and High Performer in Document Creation software by G2.
I don't necessarily "love" PDF. I love chocolate chip cookies.  But ILovePDF is the name of our site pick today. So, you've got to love it! This site will appeal to those of you who work with PDF files quite often and who find some of the free PDF readers lacking.
Now, first of all, if you have Windows 10 or Windows 11 you can create PDF files with ease. However, Windows' PDF feature is not nearly as robust as those found in some of the better PDF readers. Read more about creating and reading PDFs in Windows 10 without third-party programs of any kind.
Recently,  while looking for something else, I stumbled upon a site that looked interesting,  This morning I finally had a few minutes to take a look at it and test some of its features. Needless to say, I was very impressed, otherwise, it wouldn't be a Cloudeight Site Pick!
The number of useful free PDF services that this site offers, combined with its speed (but remember site speed is dependent on your internet connection speed too) got my attention.
As I've mentioned, the site is called "ILovePDF" and you can use most of its free services without registering for an account. And just as importantly without any discernible tricks,  or subterfuge. The site appears to be financially supported by non-intrusive ads and by the products/services it sells. There is a premium version of ILovePDF that is not free, but for most of you, the free version should be more than adequate.
ILovePDF's PDF tools are free to use and do not require registration. Here's a list of the free PDF tools you'll find on ILovePDF.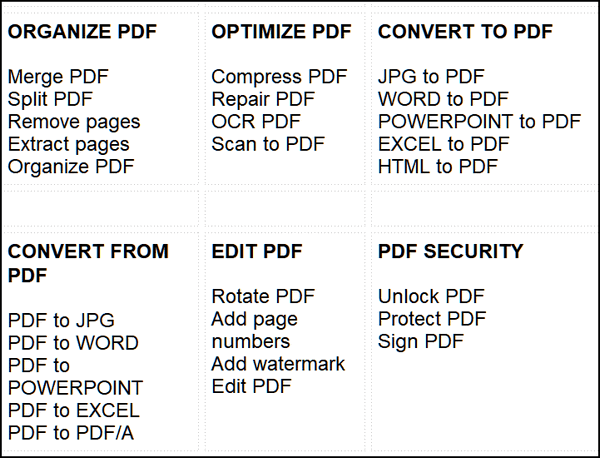 ILovePDF couldn't be any easier to use. Just choose the PDF file(s) on your computer you want to edit/convert/change. Then upload your file or files to ILovePDF by selecting or dragging them to the ILovePDF page. To perform the task you've chosen, all you have to do is click a button. In a few seconds (or minutes depending on how many pages you're working with, how large they are, and how fast your internet connection is) the task you chose will be completed. Next, all you have to do is download the modified files to your computer. If you're working with multiple pages, you will download the files in zip format.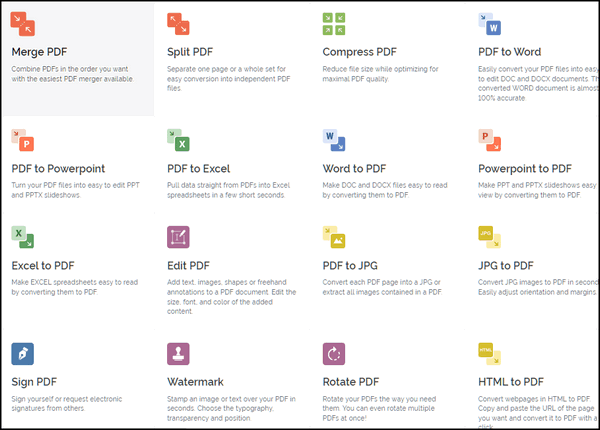 Here's what the curators of ILovePDF have to say…
Our Story

The iLovePDF team is here to make managing documents effortless. From firsthand experience, we know that dealing with PDF files can be very time-consuming. Wouldn't it be better if your time was well spent instead of stressing over PDFs?

Born and based in Barcelona in 2010, our goal has always been to offer a free, accessible, and top-quality service that is easy to use. Our project started as a personal need, but it has grown to become a global community as one of the most visited PDF websites. Being able to help so many people makes each one of us feel truly lucky…

You showed us that all PDF problems were worth solving, and that's why our small team of developers works tirelessly to offer you an enjoyable editing experience.
So…If you work with PDF files often, then we think you will find ILovePDF easy to love.