Make Sure Your Google Account Recovery Info is Up to Date
We been seeing a pandemic of people who are mad at Google because they cannot log into some of their Google accounts. Now this basically applies to those who have 2 or more Google accounts – you know ones you don't use every day. In the last week we've had more than a half-dozens disgruntled Google account holders who were angry at Google because they couldn't access their accounts – and one person who was mad at Google because she couldn't delete her Google account because she did not know her password and the recovery email address and the recovery phone number she gave Google when she signed up were both not valid anymore.
Well, folks, Google's not going to let you access or delete a Google account unless you have the password. Can you imagine the chaos and criminal frolicking that would be going on if anyone could delete or access anyone else's account just by telling Google, "Hey, I lost my password! Gimme!".
So, today, we're going to remind you to make sure that your Google Account information is up-to-date. Make sure  the recovery email address and the recovery cell phone number you gave Google when you signed up for your account(s) are still working and still valid. If they are not, make sure you update them.
It only takes a second. Just log in to your Google account, and click on your personal account icon near the top right:

Then click on the big blue "My Account" button:
Under "Sign-in & security" click on  "Signing in to Google".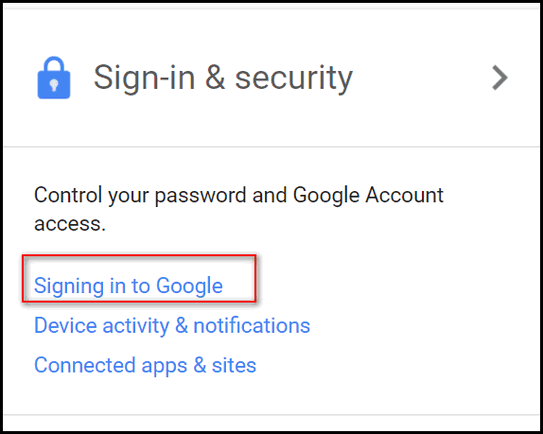 Under "Account recovery options" make sure your "Recovery email", "Recovery phone" are correct and current. You can also change your security question if you want.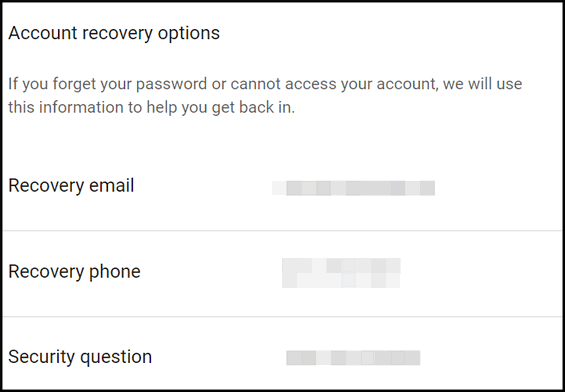 Once you do this, you'll have the peace of mind of knowing that should you forget your password, you'll still be able to access your Google accounts – or if you wish – close your Google accounts. You can't do either without a  password.
Do we need to add that you all should be using a good Password manager like LastPass (the free version will do just fine!)?