Manage Multiple Gmail Accounts In Your Browser the Easy Way
Many people — including both of us — have multiple Gmail accounts. Perhaps you have one or more personal Gmail accounts and one or more you use for work. One thing all of us with multiple Gmail accounts know if you check your Gmail accounts in a browser switching between them can be a real hassle.
But we've discovered an easy solution to managing multiple Gmail accounts. One that allows you to access and manage all of your Gmail accounts in one window.
So, if you use multiple Gmail accounts and you access them with a browser (Chrome, Firefox or Edge Dev), you really need to try a browser extension called Checker Plus for Gmail. Once you install it, just click the Checker Plus icon in your browser toolbar and you'll have easy access to all of your Gmail inboxes and all in one window.
Without leaving the Checker Plus window and without ever opening your Gmail account(s), you can manage all of your emails just as you do in Gmail. You can read your email, archive them, delete them, mark them as spam, send a reply or compose a new message.
Checker Plus is by far the easiest way to manage multiple Gmail accounts and you can do it all without having Gmail open in your browser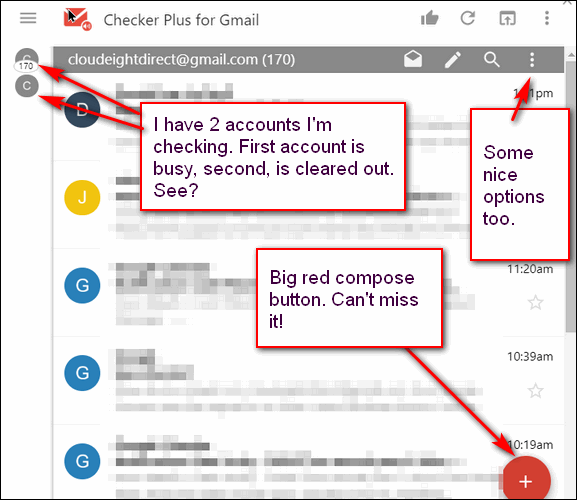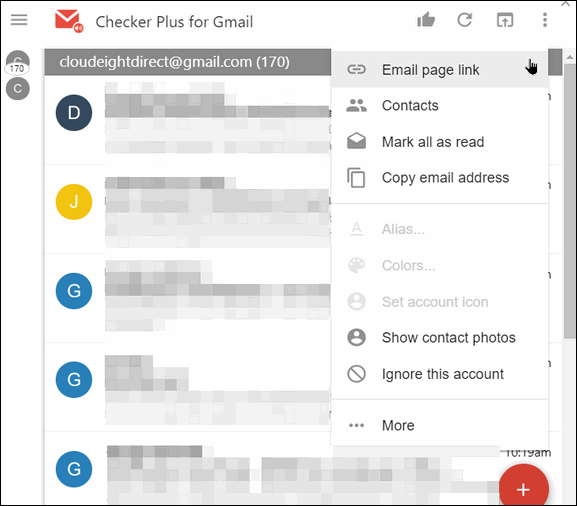 Checker Plus is a free browser extension for Chrome, Firefox, and Edge Dev.
Get the Checker Plus extension for Google Chrome (also works in Edge Dev) here. 
But read our article on Edge Dev, and make it's set up to allow Chrome extensions.
Get the Checker Plus extension for Firefox here.