Microsoft Begins "End of Support" Notifications for Windows 7 users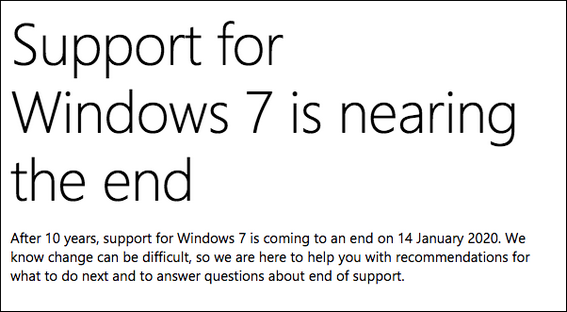 Microsoft is rolling out a new Windows 7 update (KB4493132) that includes a nag informing users that the end of support for Windows 7 is near.
Microsoft will end support for Windows 7 on January 14, 2020. After that date, no security updates or patches will be delivered to Windows 7 users. If an exploit or Windows 7 security problem is discovered subsequent to the end-of-support date, Microsoft will not release any security patches or fixes for it.
This means as time goes by, Windows 7 will become less and less safe to use. With the KB4493132 update, all Windows 7 users will be reminded and repeatedly notified about the termination of support for Windows 7.
Windows 10 is still a free upgrade for Windows 7 (and Windows 8x) users.
Windows 7 users can download and update their computers by going to this page and clicking on the "Download tool now" button.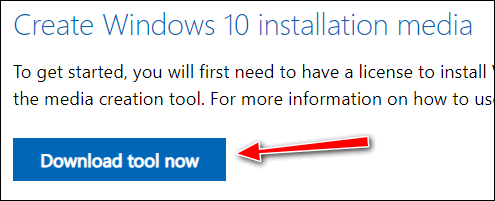 The Windows 10 upgrade tool allows users to upgrade their computer immediately – choose "Upgrade this PC now" – or users can create installation media (DVD/USB flash drive) to upgrade to Windows 10 at a later time.
Help upgrading from Windows 7 to Windows 10 + a Bonus!
We are offering a Windows 7 to Windows 10 upgrade service called "Windows 10 Transformation". With this service, we will help you upgrade your Windows 7 computer to Windows 10. We'll check your computer, launch the upgrade to Windows 10 and when it's complete we'll come back and check to make sure all is well. And if you choose, we'll make Windows 10 look and work much more like Windows 7 so it will seem familiar to you.
Read more about our Windows 7 to Windows 10 "Transformation " service here.