The Enhanced Search Feature in Windows 10 Version 1809
One of our favorite things about Windows 10 is Cortana / taskbar search. It's a quick way to find things, open programs and even run some commands (see more here). Windows 10 version 1809 (October 2018 Update) Microsoft has greatly enhanced taskbar search, so now it's even better and more functional.
For example, if you're looking for a software download, you can type what you're looking for in taskbar search and get the download link directly from the taskbar search / Cortana preview. 
Here's an example. If you're looking for Adobe Acrobat Reader (this is not a recommendation, just an example), just type Adobe Acrobat in taskbar search and you'll see something like this: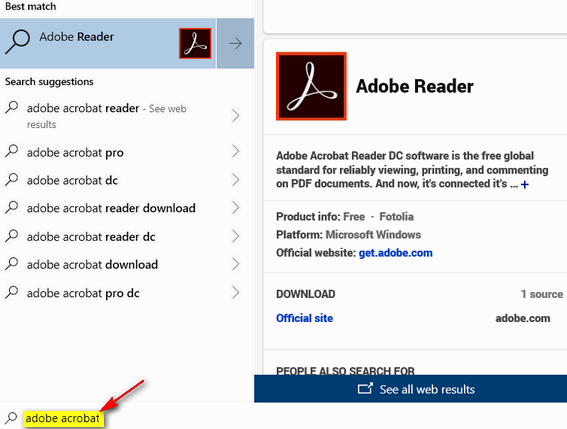 You can download the software by clicking the link in the preview in the search results.
The new enhanced search gives also you a better view of your search results regardless of what you are searching for (see below). Also, you can easily specify where/what you want to search – for example "Apps", "Documents" "Email" "Web" …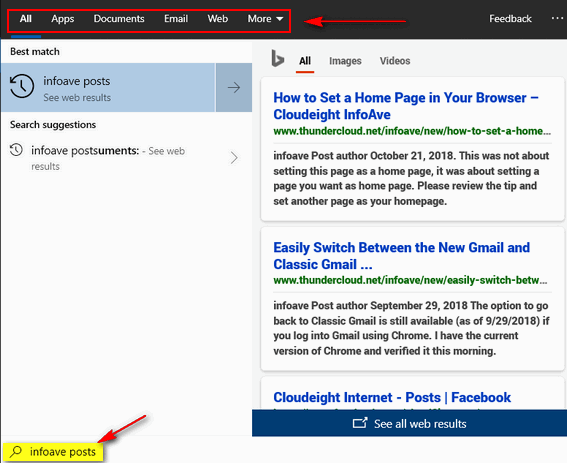 And if you click "More" you see that you can also search Folders, Music, People, Photos, Settings  and Videos to help you more quickly find what you're looking for.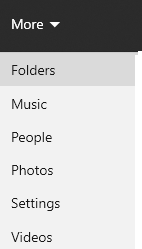 Windows 10 Version 1809's enhanced search feature is a feature we're going to using a lot – and we think you will too.