I like to view most of my folders as a detailed list vs thumbnails/icons, but I have several folders with photos and images which I like to view as thumbnails. You can have the best of both worlds with this little tip:
If you have all folders set to view as a detailed list, and want to make your folders that have photos or images show always as thumbnails/icons, right-click on the folder you want to change. Choose properties, and the following window will open. Click the Customize tab and check "apply this template for all sub folders."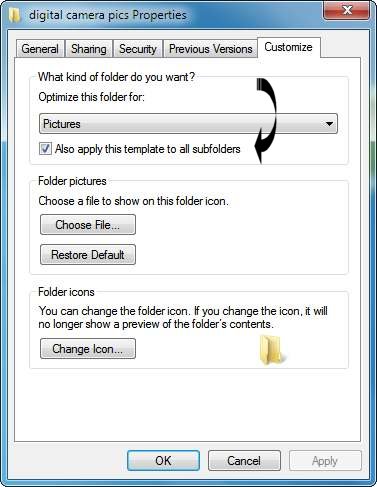 Next, click the drop down arrow in the "optimize this folder" area and choose Pictures. Now choose OK. From now on, while all other folders show detailed list view, your picture/image folder will always show thumbnails/icons so you can see the pictures!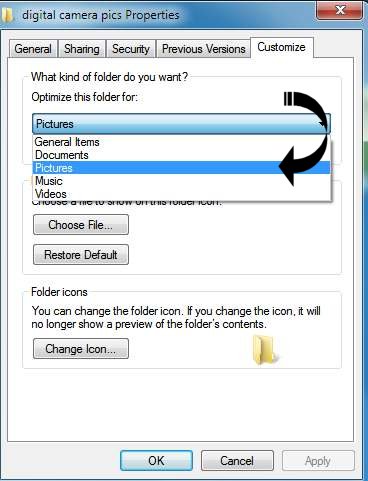 You ought to be in pictures – and now at least your folders will be!