What Version of Windows are You Using?
Yesterday, we published an article about Windows 10 End-of-Life Dates. Subsequently, we received several comments and quite a few emails from people asking us how they could find out what version of Windows they're using.
There are many ways to find your Windows version. The quickest way – I think – is this:
Press the Windows Key + R
Type WINVER in the Run box.
Click OK or press Enter
You'll see the following dialog appear. Your version number will be right on the 2nd line under "Microsoft Windows". See?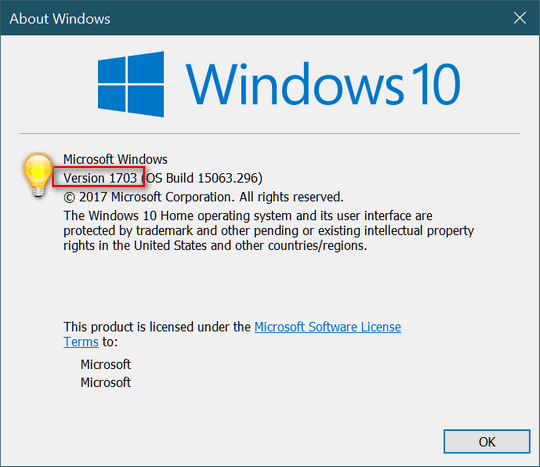 See? It's easy.  Now you know what version of  Windows you're using.
What? You want another way? OK…
If you're running Windows 10 and you want your Windows version and more info about your PC like how much RAM you have installed and the type of processor you PC has ( or you've got Run-box phobia), here's a different way of finding your Windows version and even more info about your PC:
Type "About" (no quotes) in your Taskbar search and click on "This PC" when it appears at the top. Another way is to press Windows Key + i to open Settings (or open settings from your start menu) then click on System > About;