WinDirStat – A Visual Drive Space Tree Mapper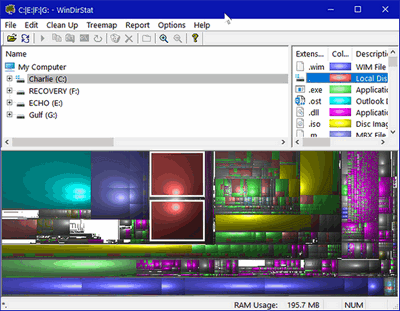 WinDirStat was recommended to us by Mike R. Thanks so much for your recommendation.
WinDirStat is a free drive space tree mapper that uses directory treemaps that show you each file or folder as a colored rectangle. This allows you to see immediately what files and folders are using your hard drive space and how they are distributed across the drive.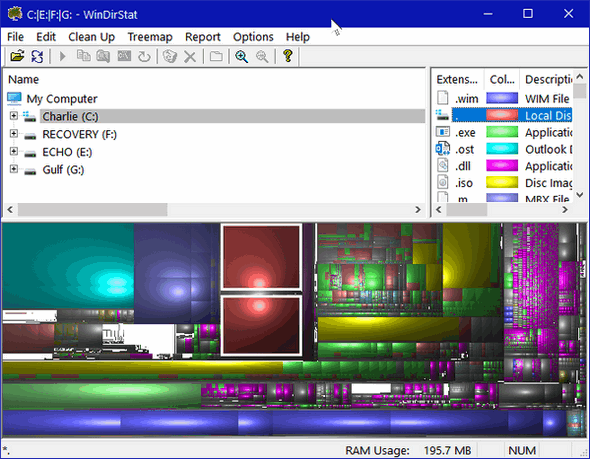 File types are color-coded. You can click on them or right-click on them, and show the file name, type, and more details. You can also access any file or folder via Windows Explorer, or copy the path, and/or even delete the file.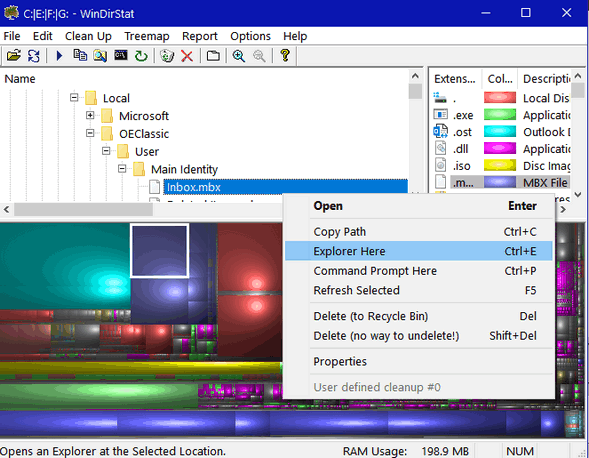 WinDirStat examines all your hard drives and all external drives that are connected to your computer; it is not limited to your Windows drive.
A word from the author of WinDirStat…
WinDirStat is a disk usage statistics viewer and cleanup tool for various versions of Microsoft Windows… On startup, it reads the whole directory tree once and then presents it in three useful views:

The directory list, which resembles the tree view of Windows Explorer but is sorted by file/subtree size. The treemap, which shows the whole contents of the directory tree straight away. The extension list, which serves as a legend and shows statistics about the file types.

The treemap represents each file as a colored rectangle, the area of which is proportional to the file's size. The rectangles are arranged in such a way, that directories again make up rectangles, which contain all their files and subdirectories. So, their area is proportional to the size of the subtrees. The color of a rectangle indicates the type of the file, as shown in the extension list. The cushion shading additionally brings out the directory structure.
If you're interested in how your drives are being used, or you want to find out what files and/or folders and hogging your drive space, WinDirStat is a freeware program that can help you.
WinDirStat is safe and useful freeware.
You can read more about WinDirStat from the program's website, but we highly recommend you download it from SnapFiles as it's much easier to find the correct download link.