How to Fix Common Windows 10 Start Menu Problems 
The Windows 10 Start menu has been a frequent source of problems for Windows 10 users. If the Windows 10 Start menu crashes when you try to open it or if the Start menu only opens after a long delay and/or becomes slow, we're going to help you fix it. This tip works in Windows 10 Version 1903 and newer.
1. Open Task Manager. Right-click on the taskbar and select "Task Manager" or use the Ctrl+Shift+Esc keyboard shortcut.
2. Find the "Start" process in the list of processes.
3. Expand "Start" and right-click on the "Start" process and select "End task" or press the Delete key…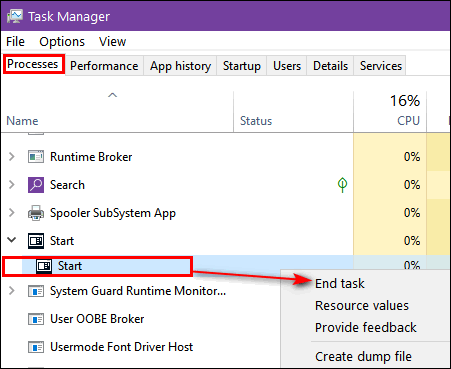 This will end the Start menu process and restart it.
And that's all there is to it. Now your Start menu will work as it should and it will also be more responsive and open faster.