A Tip for Windows 11 Tips
Dozens of Windows 11 Tips at your fingertips
Did you know there are dozens of Windows 11 tips hiding in plain sight on your Windows 11 PC? There are and if you're new to Windows 11 you can learn a lot about Windows 11 just by browsing these tips. And all you have to do to find these tips is type TIPS in the taskbar/Start menu search.
When you see 'Tips app' appear, press Enter or click "Open".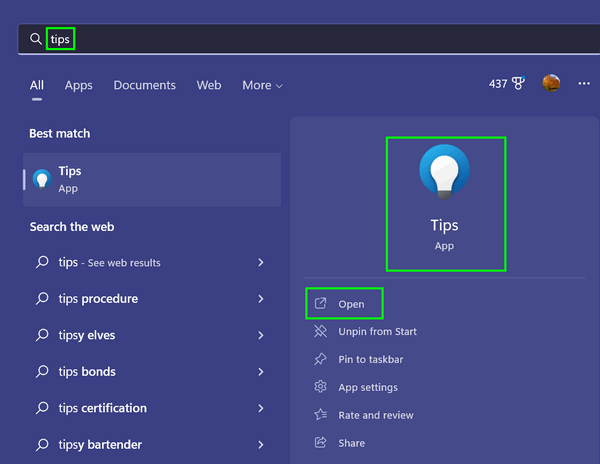 You'll see a page of Windows 11 tips all organized into categories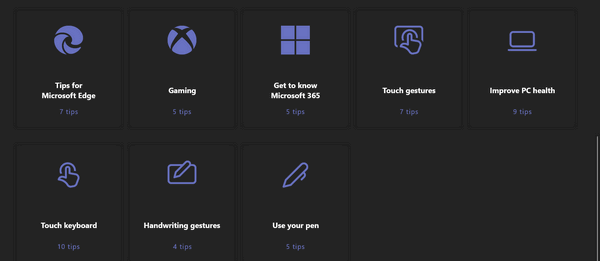 There are dozens and dozens of useful Windows 11 tips that can help you learn Windows 11 and get around Windows 11 more efficiently.
Available tip categories for all Windows 11 users 
What's new in Windows 11 – 10 tips
Getting around in Windows – 17 tips
All about Widgets – 5 tips
Keyboard Shortcuts – 11 tips
Personalize your PC – 8 tips
Stay safer – 7 tips
Create the ultimate desktop – 6 tips
Boost PC performance – 8 tips
File Management – 7 tips
Improve PC Health – 9 tips
Gaming – 5 tips
Tips for touchscreen and tablet users
Touch Gestures – 7 tips
Touch Keyboard – 10 tips
Handwriting gestures 4 tips
Use your Pen – 5 tips
Other tips
Tips for Microsoft Edge – 7 tips
Get to know Microsoft 365 – tips
The Windows 11 Tips app is worth a look!
You will learn a lot about Windows 11 and become more familiar with it by browsing through the tips categories.
If you open the "Create the ultimate desktop" section, you'll learn how to customize the Windows 11 Start menu, how to manage and organize files, how to pin your favorite folders to File Explorer, and much more.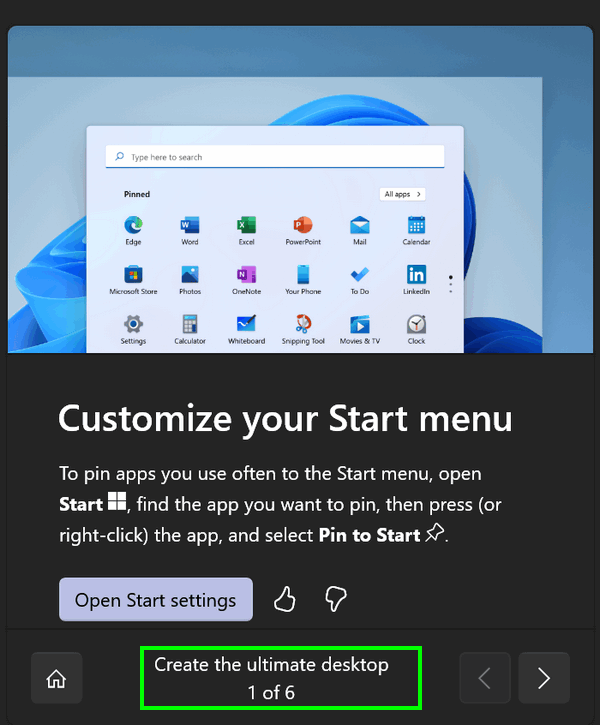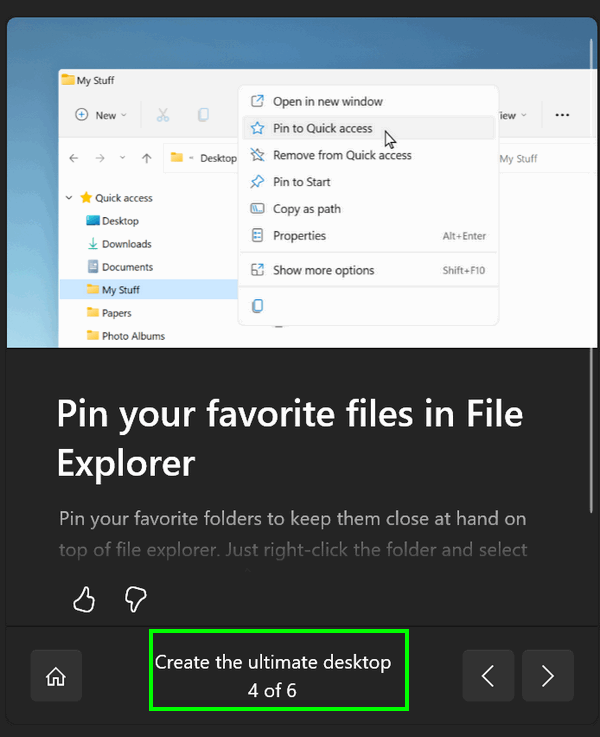 Under the "Boost PC performance" section, you'll find some great tips on how to make your Windows 11 computer faster.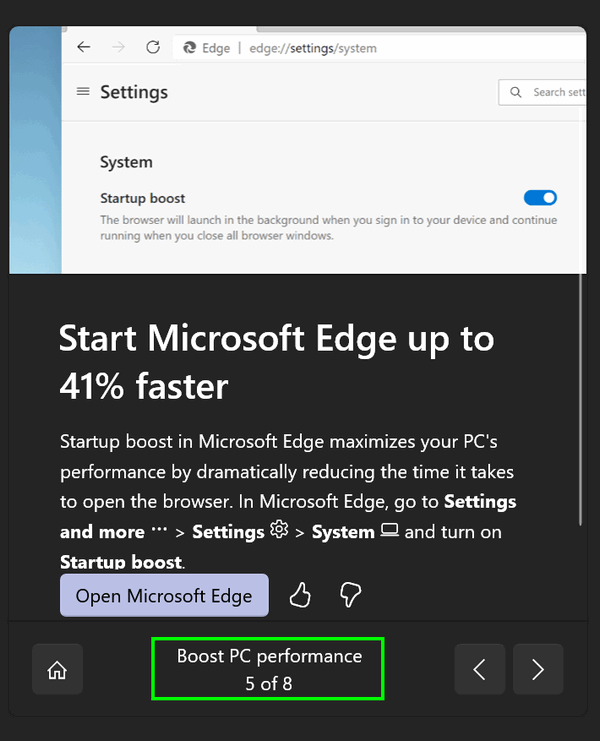 So, if you are new to Windows 11, you'll want to open the Tips app and browse through the categories – we'll guarantee that you'll learn something – and you just might learn a lot about Windows 11 you never knew before.