We've touted DuckDuckGo before. It's the private search engine that keeps your searches private and respects your privacy rights.
With computers taking over almost everything in our lives, we can all be tracked, collated, assessed, reviewed, and used by advertisers and others to whom information equals money. So it only makes sense to do as much as you can to ensure that at least the things you search for aren't being tallied, reviewed, and used somehow. It's not that it's so dangerous, it's just that it's being done.
Our privacy everywhere is being jeopardized by the very things we write about all the time: Computers. Computers, like almost every other tool, can be used for good or ill.
If you want to keep your searches more private, you can add DuckDuckGo to your browser's list of search engines, and even make it your default search engine. Their results seem to be as good as Google's or Bing's, but DuckDuckGo does not track you.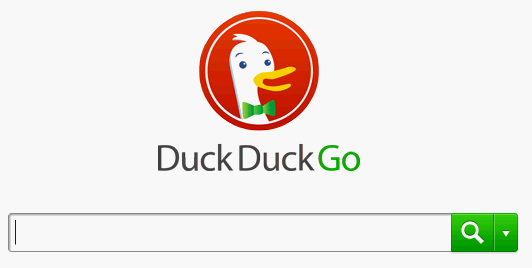 How do you add DuckDuckGo to your browser? It's as easy as this:
Go to http://duckduckgo.com/about.html and scroll down until you see the link that says "Add to your browser". DuckDuckGo can be added to Firefox, Internet Explorer and Google Chrome. You can easily make it your default once you've added it to your browser.
So if you're tried of being a pawn in someone's quest to make you an asset instead of treating you like a person with rights, add DuckDuckGo to your browser and you might breathe a little bit easier.