Compose Assist In the "New" Gmail
This tip was inspired by a comment we received from Elaine. Thank you!
The new Gmail that began rolling out this past summer, is one update that caused a whole lot of controversy. And it's still the update people love to hate. Unfortunately, Gmail users have no choice as the New Gmail will eventually reach all Gmail users.In fact, around 90% of all Gmail users are now using the new Gmail and have no option to go back to the old Gmail.
Compose Assist in Gmail
Included in the new Gmail there are several new features you may not be familiar with. Today we're going to introduce you to Compose Assist. When Compose Assist is turned on, writing suggestions will appear as you're composing an email.
Compose Assist uses AI (Artificial Intelligence) to guess what you're going to write next. This can be annoying or helpful, depending on how well it works for you and how you view it. Some people find it spooky, but it's really not. When you think how common certain English phrases are and with millions of emails to learn from, it's not difficult to figure out just how AI can guess what  you're going to write next. It's largely about context.
The image below, courtesy of Google, shows you how Compose Assist works. Compose Assist will try to guess what you're going to type next, and if guesses right, then all you have to do it tap the Tab key on your keyboard to have the text included in your email.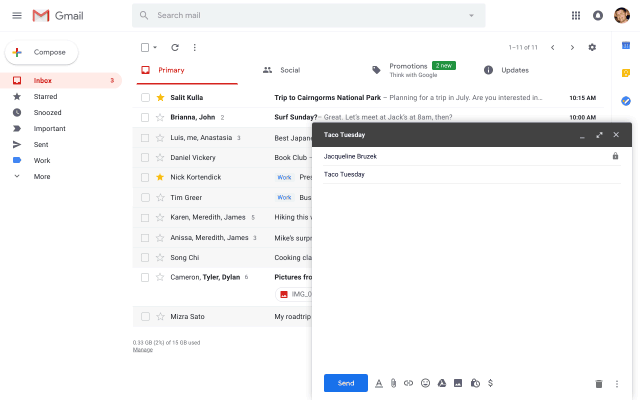 You can turn Compose Assist on or off. Here's how: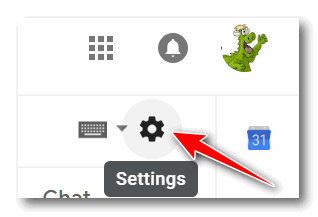 Open Gmail and look for the gear icon (Settings) near the top right the Gmail window.
In the menu that appears when you click the gear icon, click on Settings.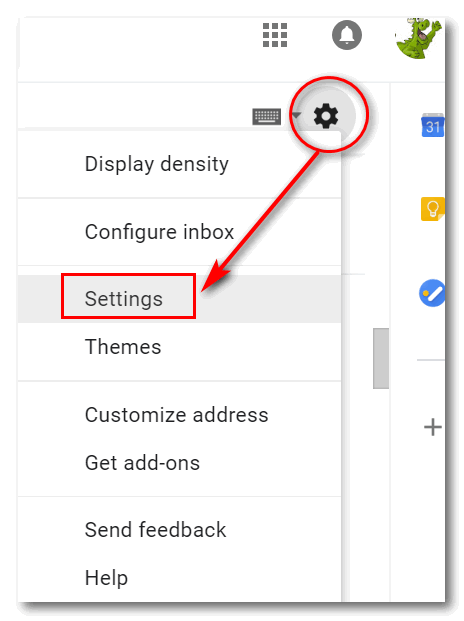 Click on "Settings", then in Settings, scroll down until you see "Smart Compose"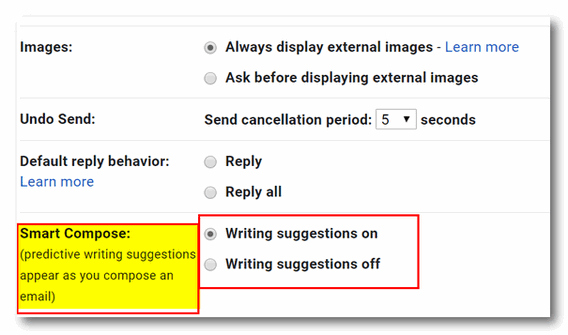 Tick the radio button next to your choice – Writing suggestions on or off.
We find Smart Compose very handy, but we understand why many people would find it annoying. And now that you know how, YOU can take control of Gmail's Smart Compose.
Do you like it? Or not?