Microsoft has changed the way you access this feature in IE9. In IE8 and prior versions, you could quickly revisit recent pages in a browser session by clicking the arrow next to the back-forward button. In IE9, the back-forward buttons are much larger and there is no longer an arrow next to it…now you simply right click the back button and the drop down menu will appear. See images below: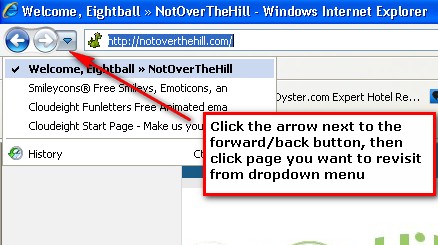 Image above is screenshot from IE8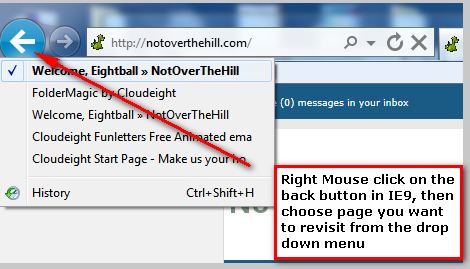 Image above is a screenshot from IE9
Keep in mind, this is not the same as the History feature; it is a quick access feature for visiting pages you just viewed in a particular session. You can access History from this location too.
---