Save Your Desktop Icon Layout With ReIcon
ReIcon (Restore Desktop Icon Layouts) is one of those really easy to use freeware programs that does a simple task, perfectly You don't have to install it – just download it, unzip it and run it. A click a button and your desktop icon layout will be mapped and saved so that the next time Windows (for whatever reason) messes with your desktop icon layout, you can restore it exactly the way you want it – with just a click of a button. The program lets you to store multiple layouts, so you can save several different icon layouts, if needed.
Here are some screenshots that will show you how easy ReIcon is to use. You can see from the screenshots how to save, rename, and restore desktop icon layouts with just a few clicks.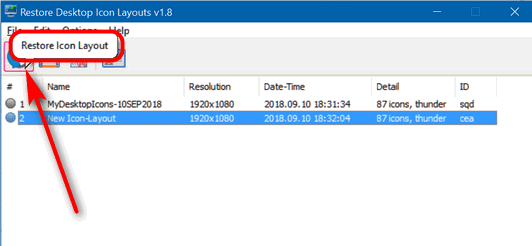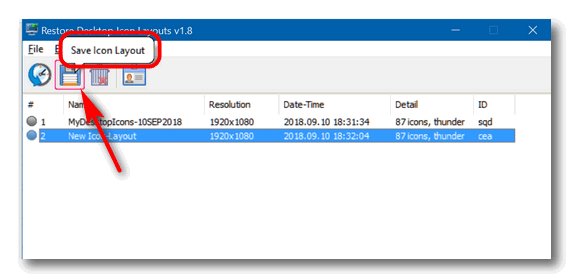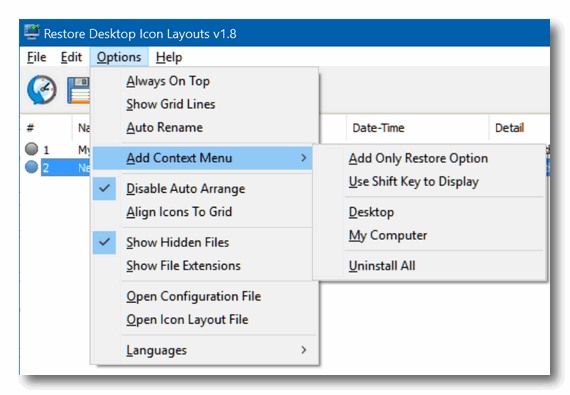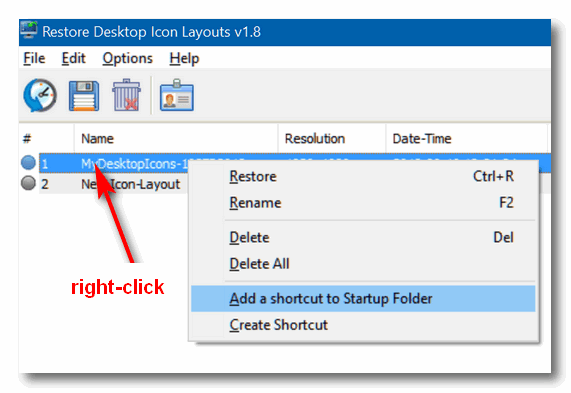 The program's website has lots of useful information about the program, but the download link is not so easy to ferret out. But don't worry: At the end of this article, we'll give you a simple, "you-can't-go-wrong" download link. However, we do recommend you visit the program's website as there is some very helpful information there.
Here are some words from the developer:
ReIcon is portable freeware that enables you to save and restore your desktop layout. If you frequently change your screen resolution (e.g. to play games or use applications that require a specific resolution), you are probably familiar with the problem of your desktop icons being jumbled into a mess after you switch back to your normal resolution. ReIcon solves this problem by allowing you to save your desktop layout and restore it later with the click of a button (or with the right-click context menu).

ReIcon is very easy to use. Set your icons the way you like them, save the layout, then restore this layout later when the need arises.

Benefits:
– Save your favorite icon layout for each resolution
– Save many different layouts
– It's portable, no need to install anything
– Unicode support
– Easily add "Save/Restore Icon Layout" to the right-click context menu
– CMD support (at CMD, type ReIcon /? for help)
– Align icons to Grid – this allows you to snap your desktop icons to a grid, similar to Windows' Auto-Arrange feature)
If you're tired of Windows rearranging your desktop icons then ReIcon might be just what you're looking for. Visit the author's page here... and download the program zip file here. The zip file contains both a 32-bit and 64-bit version of ReIcon. No installation needed… just unzip and click the program file to run ReIcon.