Two Quick and Easy Peasy Tips
It may not be Saturday when you read this, but it was Saturday when we wrote this. And what's better on a laid-back Saturday night than a couple of easy peasy, quick computer tips? Well, honestly, probably a lot of things. But we're not going to get into that. 
We just wanted something quick useful. So, we put our heads together and came up with these two quickies – one for Windows 10 and one for Gmail – that we think you'll like and, more importantly, that we think you'll use.
A Windows 10 Quiz:  What is the fastest way to open the following Windows 10 features:
Device Manager

Disk Management

Network connections

Computer Management

System

Mobility Center

Apps & Features
Here's the answer:  Hold down the Windows Key and tap the X key.
(You can also right-click the Windows 10 Start button).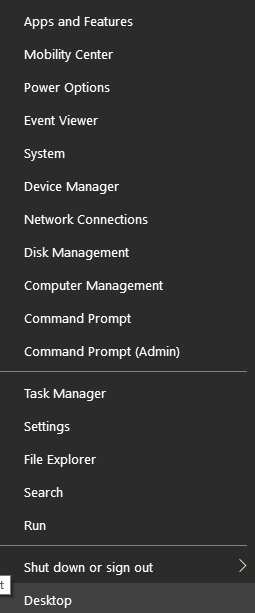 ---
Get a List of Gmail Shortcuts In a Jiffy
Did you know if you log in to your Gmail account then press the SHIFT key + ?  (the SHIFT key plus the question mark key) and you'll instantly get a page of Gmail shortcuts.
You can. Try it!
See? You'll get a scrollable list of shortcuts that can make your Gmailing more productive.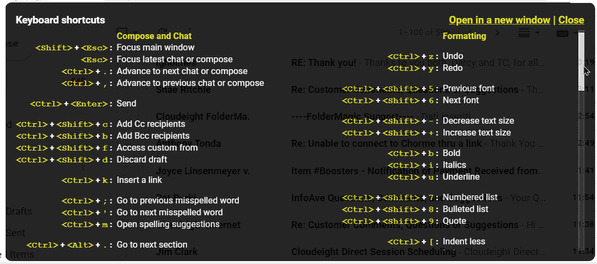 There you go. Two Quick and easy peasy tips for you on a Saturday night. Or whenever!