Use Settings, Apps & Features to Uninstall Programs and Apps
We usually use Reg Organizer or HiBit Uninstaller when we uninstall programs. But sometimes, when we think the app won't leave too many traces behind, or we're just feeling lazy, we uninstall the program the old-fashioned way using Control Panel / Programs / Uninstall a Program.
But sometimes even old dogs can learn new tricks. We were stuck in the rut of using Control Panel to remove programs because we've been doing it that way for so many years. Maybe you're that way too. Anyway, today we had occasion to use Settings > Apps >Apps & features to uninstall a few programs.
If you've never used it before, it's simple – and you can even uninstall some Microsoft Store apps this way as well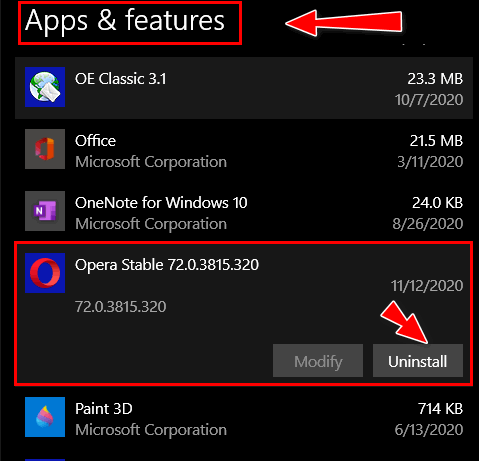 Just click on the app you want to remove and click the Uninstall button when it appears. Simple!
And don't waste your time scrolling down a lengthy list of programs & apps when looking for the program or app you want to remove… use the search box, we tells ya!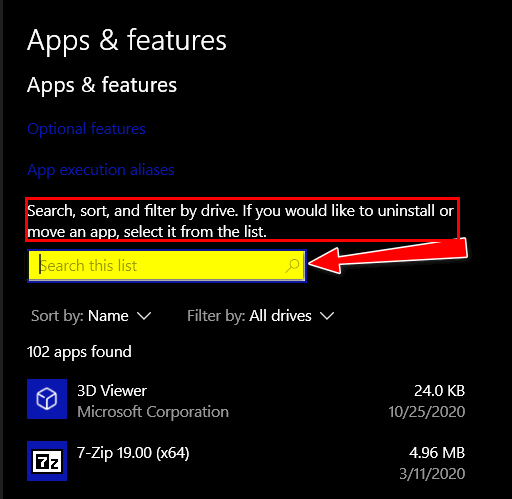 You can also uninstall some (but not all) Microsoft Store apps from Settings > Apps > Apps & features as well.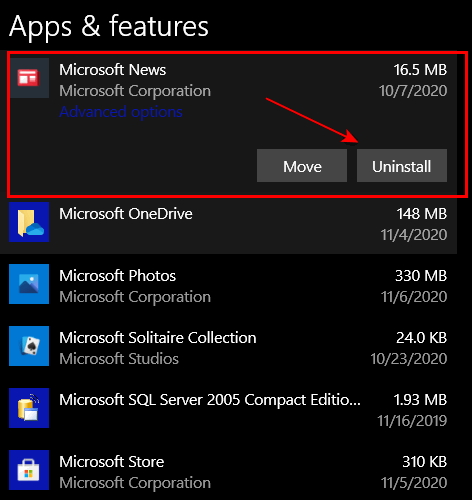 So, if you normally use Control Panel to uninstall programs, the next time, try using Settings > Apps > Apps & features. Open Settings (right-click on the start button, click "Settings") then click Apps and choose Apps & features. 
And you can also open settings using the Windows key shortcut, Windows key + I.