Visit this Cloudeight Site Pick Where a World of Entertainment Awaits You 
Sometimes just looking around for things to share turns up the most unusual things. I discovered a website on my journey today that was so fascinating, if I would have had more time, I would have explored it all day. But as usual, time got away from me and I had things to do and people to see… But I have promises to keep / And miles to go before I sleep.
With apologies to Robert Frost, I am going to share with you some tidbits from the site I found and hopefully some of them will pique your interest and you'll visit the site and be as enraptured as I was.
All of these are headlines from our Cloudeight site pick:
Remember Glenn Frey and watch him crush "Take It Easy" LIVE in 1977 Washington DC concert (WATCH)
David Bowie's bizarrely beautiful "Heroes" performance on rare 1977 Bing Crosby special (WATCH)
This rare video from 1965 shows a clean-cut Willie Nelson who is barely recognizable (WATCH)
Taiwanese kid sounds exactly like Whitney Houston and goes viral – how is this even real? (WATCH)
Science Just Proved Pop Music is Actually Getting Worse So Parents Everywhere Can Say "Told You So"
The Doors Perform "Light My Fire" Live to TV Audience on Jonathan Winters Show in 1967(WATCH)
Frank Sinatra & Bing Crosby Team Up in Historic 1957 Christmas Special to Perform Their Classics (WATCH)
Beatles Now Streaming On All Major Music Streaming Services – So, Are People Listening?
Find #1 Most Person with Your Last Name
Most Famous People by Astrological Birth Sign and Zodiac
How Much is Jeff Bezos Actually Worth? What if He Never Sold Any Stock?
Find the #1 Song on the Day You Were Born
Ever heard the original "(Ain't Nothin' But a) Hound Dog" recorded by Big Mama Thornton? You should.
Find the #1 Best-Selling Fiction Book the Day You Were Born
Find the #1 Best-Selling Non-Fiction Book the Day You Were Born
What Was the Most Popular Christmas Movie the Year You Were Born?
What is Your Vocal Range? Find your vocal range and which famous singer is your closest match
What Is Your Hearing Age? Test Your Ears.
8 Elvis Presley Facts So Crazy You Might Not Believe Them
There are thousands and thousands of interesting things to read, listen to and watch on Playback.fm. That's why we named it a Cloudeight Site Pick.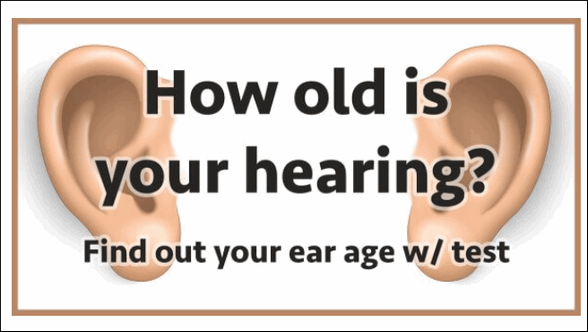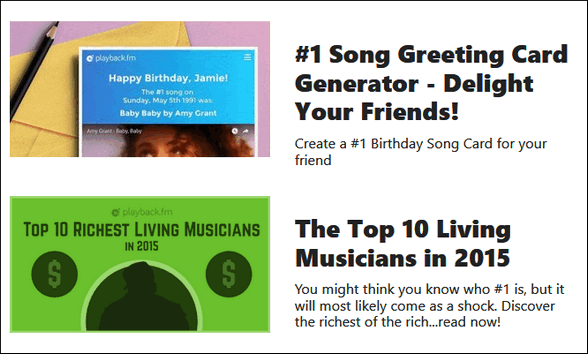 This is a site you'll want to visit when you have a lott of time to kill. It will take you hours just to get your feet wet  Ears wet?
Our site pick has a very unlikely name, it's called Playback.fm – and I'm not kidding. Playback.fm is crazy interesting. Go there now and you'll learn something new… unless you know everything like EB!
Did You Know Barry Manilow Wrote These Famous Jingles? OK we'll give you this one… "I am stuck on Band-Aid brand, 'cause Band-Aid's stuck on me!"
http://thundercloud.net/infoave/images/2020/playbackfm2.png
Playback.fm is a world of fun, knowledge, music, videos and more await you. And while this site may be a time-waster, you'll love every minute you waste there.
Take some time to unwind. Visit Playback.fm. It's a Cloudeight site pick.