Easy Ways to Create Control Panel Shortcuts on Windows 10 Creators Update
Microsoft is in the process of phasing out Windows Control Panel and replacing it with the modern "Settings:, but there are still many things that have yet to be migrated from Control Panel to Settings. Before the Creators Update, users were able to easily access Control Panel from the Windows Key + X menu (right-clicking the Windows 10 start button also brings up the Win Key+X menu).
However, Windows 10 Creators Update (Windows 10 version 1703) deliberately hides all the shortcuts to Control Panel. Hide the shortcuts as they may, you're probably still going to need to use Control Panel because Settings is not (yet) nearly as robust.
If you use Control Panel often, like we do, here are 3 easy ways of putting Control Panel shortcuts where you can quickly access them.
Add Control Panel to your desktop (Method #1)
#1.  Hold down the Windows Key and tap the i key to open settings.
#2. Click on "Personalization"
#3. Click on "Themes"
#4. Near the top-right under "Related settings" click "Desktop icon settings"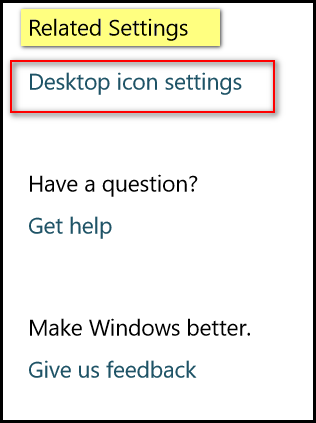 #5. In "Desktop icon settings" tick the box next to Control Panel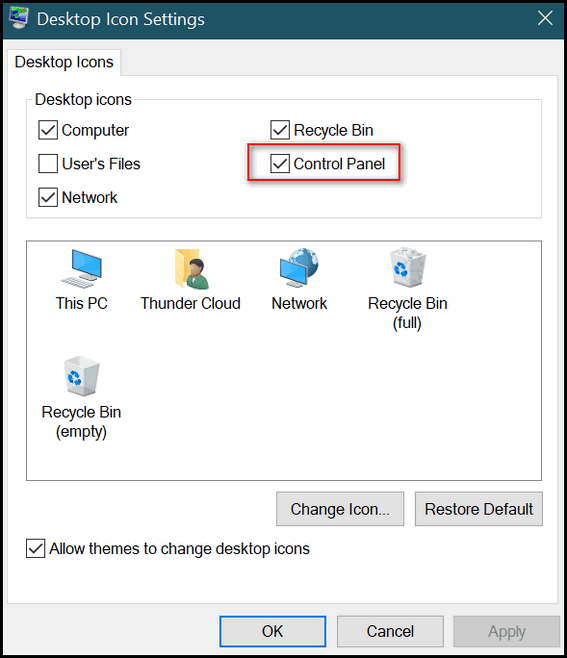 6. Click "Apply" / "OK"
Add Control Panel to your desktop (Method #2)
#1. Right-click on an empty area of your desktop
#2. Choose "New" > "Shortcut" from the right-click menu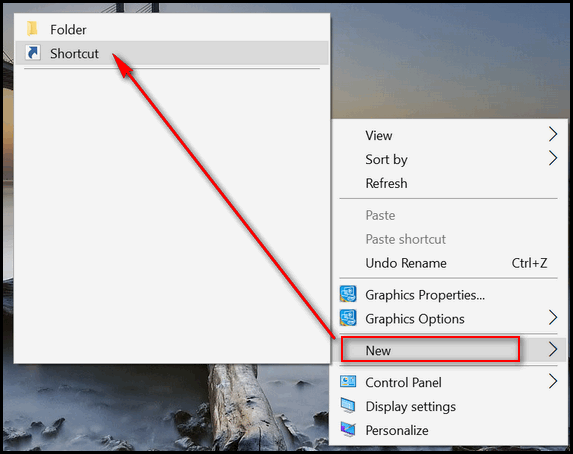 #3. Under "Type the location of the item:" type CONTROL (uppercase or lowercase, it doesn't matter) and click "Next".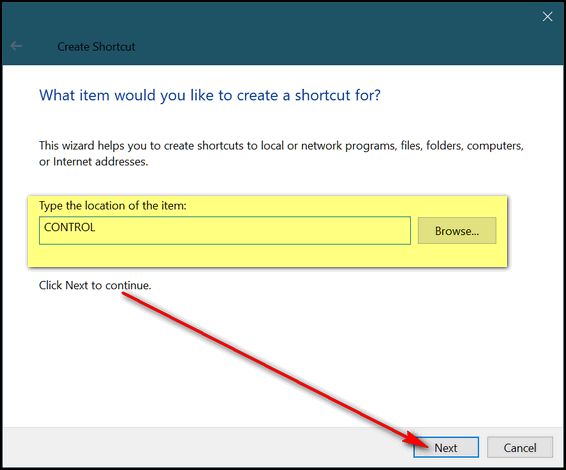 #4. Under "Type a name for this shortcut:"  type Control Panel or CONTROL PANEL or whatever you like. You can type Suzy Creamcheese if you want, as long as you remember this shortcut opens Control Panel. Don't forget to click "Finish" or all your efforts will be in vain.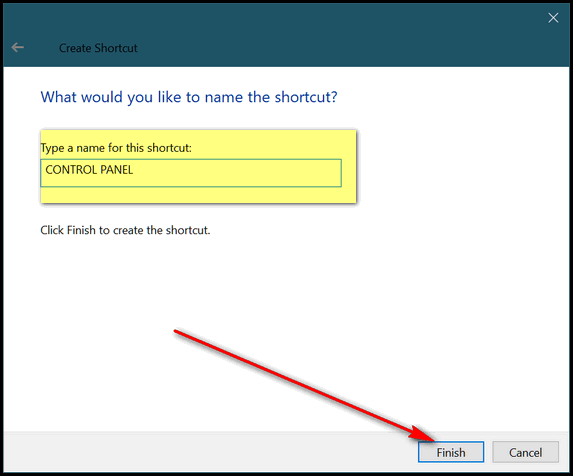 Add Control Panel Shortcut to your Task Bar
Possibly the easiest tip ever!
#1. Hold down the Windows Key and tap the R key.
#2. Type CONTROL in the run box and press Enter
#3. When Control Panel opens, right-click its icon on the taskbar and choose "Pin to taskbar".
#4. When you close Control Panel, the shortcut remains.