Emsisoft awarded "Top Rated Product of 2014"
Independent testing organization AV-Comparatives released their 2014 Summary Report recently, detailing the performance of 23 competing antivirus vendors in all of their tests throughout the past year. Emsisoft received the "Top Product of the Year" award, with five Advanced+ ratings throughout the year.
The Top Rated Product of the year is given out by AV-Comparatives to a select number of products which reach a very high overall standard in the public main tests. Only 6 other internet security vendors out of the 23 received this award this year.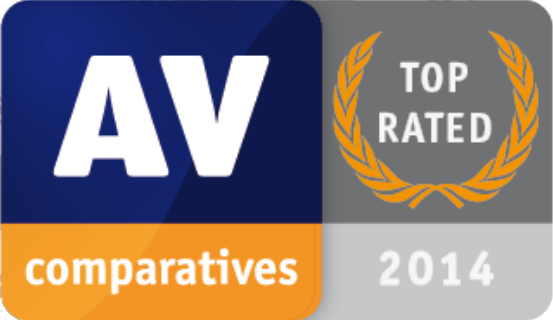 Advanced+ ranking in all Real-World-Protection tests since 2013
AV-Comparatives performed tests all year long, including tests for real-world protection, malware detection and malicious file detection. Emsisoft received awards for all the tests participated in throughout the year and consistently scored in the top 20% range. Highlights include:
Highest possible ranking (Advanced+) in all Real-World protection tests in 2013
and 2014- four times in a row!
Advanced+ awards for both File Detection Tests (March and September 2014)
First place ranking in 4-month Malware Protection Test Marathon
Advanced+ rating in Proactive test (March 2014)

 Read the full report