How to Clean a Cluttered Desktop
Are you one of those who have a beautiful desktop background with dozens of desktop icons and shortcuts cluttering up your view?
There's a cure for messy desktops, you know. And you won't lose any of your desktop icons or shortcuts. Impossible you say? Nope! We're going to show you how to clean up desktop clutter without removing a single desktop icon or shortcut.
1.) The messy desktop.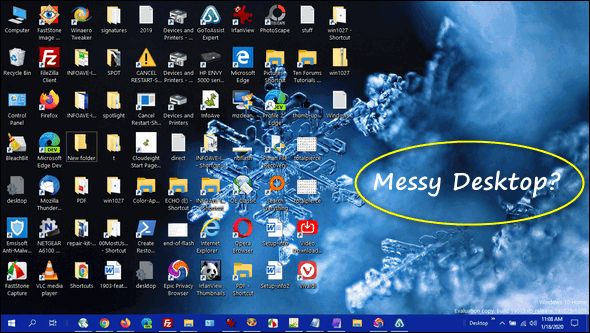 2.)  The cure for your messy desktop.
a.) Right-click on an empty area on your desktop.
b.) Click "View".
c.) Uncheck "Show desktop icons".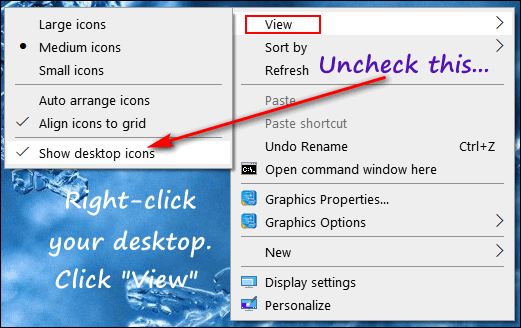 3.) The uncluttered desktop. Look ma! I can see my desktop wallpaper!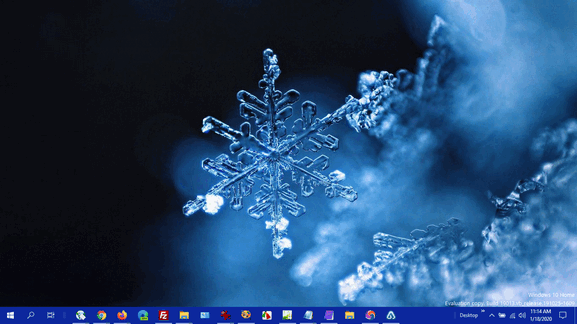 4.) Getting your shortcuts and desktop icons back… sort of.
a.) Right-click on your taskbar.
b.) Click "Toolbars"
c.) Select "Desktop"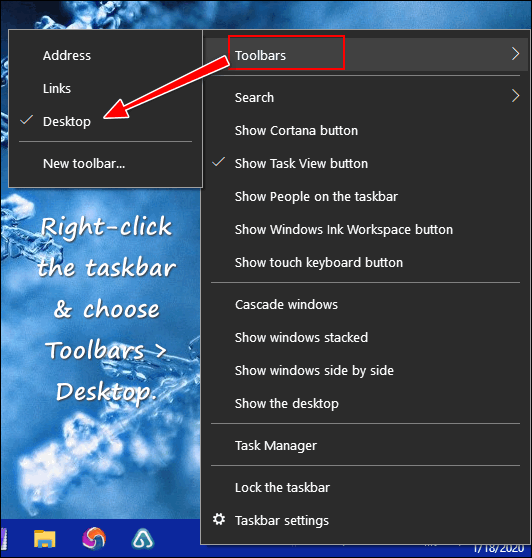 5.) All of your desktop icons and shortcuts are back– but not on your desktop.
That's right, every desktop icon and shortcut that was on your desktop is now available in a toolbar. Click on your new desktop toolbar icon (double right-arrows).

And voila! There are all your desktop shortcuts and icons in a list.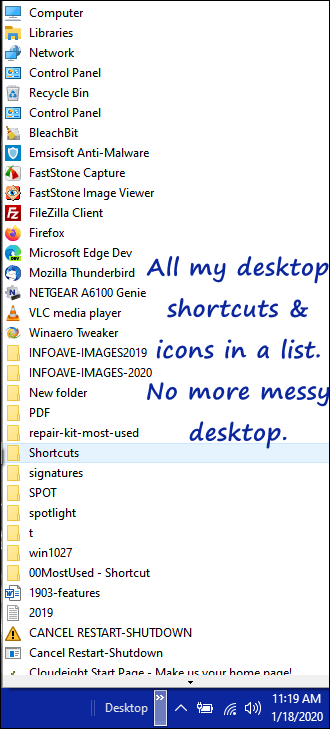 And should you ever want your messy desktop back again… no problem! Right-click an empty area of your desktop, click "View" and then check "Show desktop icons". Your messy desktop is back again, just like you left it.