Repair or Reset Microsoft Edge
Here's how to reset (or repair) Microsoft Edge:
Step #1.  Right-click the Start button. 
Step #2. Click on Settings
Step #3. Click on Apps
Step #4. In Apps, click on Apps & Features on the left side then scroll down on the right-side and find Microsoft Edge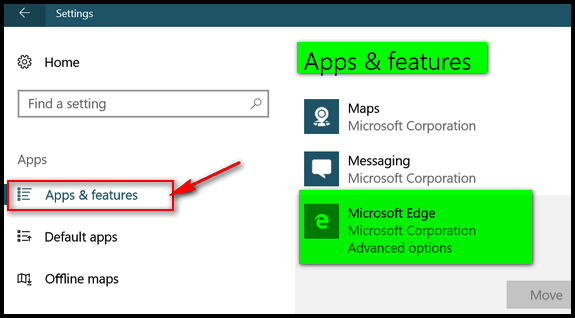 Step #5. When you find Microsoft Edge click on Advanced options:

Step #6. Try using the Repair option first. If that does not fix whatever problems you're having with Edge, then use the Reset option. Resetting Edge will have the best chance to fix it, but you'll have to reinstall your extensions – your Favorites (bookmarks) won't be affected.