Saturday Bonus Questions and Answers – 020423
It's the first Saturday in February and up here in the northern hemisphere we slowly slogging our way through winter and hoping the crocus and daffodils will soon break the gloom of endless cloudy gray winter days. I wax poetic. But it's Saturday and that means it's time for another edition of Saturday Bonus Questions & Answers.
Sometimes, the best tips and tricks are hidden in the published questions and answers. And rarely do we post questions and answers on this website. Today, we're featuring some of the questions and answers from past issues of our InfoAve Weekly newsletters. 
These questions & answers were selected at random from past InfoAve Weekly newsletters.
---
Saturday Bonus Questions and Answers – 020423
Cheryl wants to junk two old computers
Good morning my good friends!! Hope all is well with you and your families.
I have 2 old computers in my closet and I'd really like to get rid of them. Do you have any instructions on how I can clean them before discarding them? I'm pretty sure one has Windows 7 and the other has Windows XP.
Thank you for your time and everything you do to help others. You're both angels in my mind. Cheryl
Our answer
Hi Cheryl. Thanks so much!
If you're just going to junk the computers, there is no need to put yourself through the ordeal of using a drive-wiping disk to remove the data from the drive. Simply remove the hard drives from the computers and destroy them – seriously. Just take them out, and pound them with a hammer.
If you're thinking of salvaging the PCs & giving them away…I would think the Windows XP computer would be too old to salvage. Windows 7 PC may be upgradeable to Windows 10 – if it is you could install Windows 10 on it (Free) and follow the instructions on this page.
There are several places you can recycle computers… most BestBuys accept computers for recycling. Just make sure you destroy the data on your hard drive before recycling.
We hope this helps you, Cheryl.

---
Judy wants to know what the purpose of the Gmail All Mail folder is
I am trying to teach myself more about what exactly archiving in Gmail does except keep adding to the all mail folder. Dumb question but really don't know. Judy.
Our answer
Hi Judy… the only dumb question is the one that is not asked.
The "All Mail" folder (label) stores all the mail you archive. We think of it as a valuable backup folder. Archiving mail from the inbox to the All Mail folder keeps the inbox cleaner and less cluttered while allowing you to save the mail in the All Mail folder. If you are concerned about backing up your email – the All Mail folder is a great way of doing that. If you don't care about backing up your email, you can just delete your email instead of archiving it.
Since Google gives you 15 GB of space, you have plenty of room to back up all your email by archiving it. Then, in the future, if you're looking for a certain email you can open the All Mail folder and use the Gmail search feature to find the email you're looking for.
We hope this helps explain the benefits of Gmail's All Mail folder.
---
Barb is having problems with our Start page
For about the last week, I have not been able to get the third column on your home page "Technology and Internet News". It is very strange because I can get it on my IPad. Not really a big deal but was just wondering if something weird is going on with my computer. Thank you in advance, you guys are a great help with all you do!
Our answer
Hi Barb. Thanks! We have optimized our Start page so it's much faster and all three columns work fine and load almost instantly. If you're not seeing the 3rd column refresh the page (press the F5 button while on the page) and you should see the changes. You may have to refresh the page two or three times before you see the changes if it's been a long time since you cleared your browser's cache.
We hope this helps you – and thanks for using our Start page!
---
Leora wants to know why she has an icon that says "your location is in use"
Not long ago a circle with a solid dot in the middle appeared on my taskbar. When I click it says your/my location is in use now. What is this all about.? I did not sign up for anything like that. It does not sound good to me. Thank you for your answer. I really appreciate it.
Our answer
Hi Leora. By default, Windows 10 uses GPS. IP addresses and other data to find your precise location and allows apps to use your location for things like weather, ordering from restaurants, movie theatres, and so on, for your convenience. Microsoft says your location data is "de-identified", which I guess means they don't know who you are.
Of course, convenience comes at a price. On Windows 10 open Settings > Privacy > Location and click "Change" and then turn the switch for "Location for this device" to "Off". Note you can also turn off location by app as well, but turning off the main "Location for this device" switch off, turns all app location switches off as well.
If you want to find out more about Windows location services, Microsoft attempts to explain them here.
For those using Windows 11 location settings are in Settings > Privacy & security > Location. There are switches for general location services and location by app – each having an on/off switch.
We hope this helps you, Leora.
---

Don't have a Cloudeight SeniorPass? It's a great deal. Learn more here.
Our Cloudeight SeniorPass is a great deal. You get unlimited support for one full year from the date you first use your SeniorPass. We can help keep your computer running well, fix all kinds of computer problems, clean up malware, and a whole lot more. Our SeniorPass is like having insurance for your computer. And it's only $99 for an entire year.
Get your SeniorPass today for just $99.  It's just like having insurance for your computer – only better!
To learn more about our SeniorPass, please see this page.
---
Robin wants to know why One-time access codes are not a one-time thing
My problem is not getting into my Bank's checking account. The problem is that the "One-time access code" is not a "one time".. it seems that since the last computer update the "One-time access" doesn't work anymore. I have to do it every single time. The people at the bank told me that something has changed the browser history setting and it needs to be changed back to remember my browser history. I don't know how to do that. Could you help? Thank you!
Our answer
Hi Robin. One-time access codes are, as the name implies, good to use only one time. You can't reuse a one-time access code. So, each time you log into your bank account you need a new one-time access code. That's how most banks and government sites (IRS, Social Security, etc.). This is for your protection and is usually referred to as two-factor authentication.
One time does not mean you only need to have one code and use it all the time. It means – it's good for one use only. Some banks offer a choice of one-time access code (meaning one access code for each log-in) or require you to answer a security question that only you would know, such as "What is the name of your first pet?" or "In what city did you attend high school?". You'll have to check with your bank to see if they offer alternatives to one-time access codes.
Remember, in order to be more secure, you have to give up some convenience. In any case, this is not a problem with your computer.
We hope this helps you, Robin.
---
Don wants to know if the "Managed by your organization" message in Chrome is legit
When I click on the 3 dots on Chrome at the top right side, at the bottom it states that my computer is managed by my organization. My computer is a personal one, and I am retired and not a part of any organization.
Is this legitimate? If so, can I get rid of it? Is it possible that I have some malware installed on my computer? I use Emsisoft antivirus software. Thanks, Don.
Our answer
Hi Don. This is a fairly common problem. It's not malware. I've seen it many times over the years. It doesn't mean Chrome has been compromised or anything is wrong, you can read dozens of articles about it on the Web. Google gives a nearly incomprehensible answer to the question "Why does my Chrome browser say it's managed by my organization when I'm not part of an organization?"
The easiest way to fix it is to reset Chrome. See our instructions here. 
Occasionally that does now work and more complex solutions (editing the registry, for example) are required. But try resetting Chrome then closing Chrome, restarting your PC, and then opening Chrome. See if the message is gone. If not…
This Google page shows how to edit the registry to remove the "managed by" from Chrome. But before you edit the registry you should create a restore point. Editing the registry is touchy and you need to be careful
Another way… You can also export your Chrome bookmarks and then completely uninstall Chrome completely — see this page. Restart your computer. That should get rid of the "managed by" message. Once you've restarted your computer you can import your bookmarks back into Chrome.
We hope this helps you. Google has been aware of this issue for a long time but doesn't seem to know how to fix it.
---
Dennis wants to clone his Windows 10 hard drive to his new Windows 11 PC
I'm getting a new computer with Windows 11. I'd like to clone my Windows 10 hard drive to the new machine. Thinking of using Macrium Reflect. Do you recommend the Reflect program? What kind of disastrous problems should I be prepared to face in the transfer? I use an off-site backup and will also transfer important data to an external hard drive before cloning.
Our answer
Hi Dennis. You can't clone your current hard drive to your new machine with Windows 11 – if you did – you'd end up with Windows 10 on your new machine. A hard drive image or a hard drive clone is an exact copy – sector by sector -of your current hard drive including the operating system. Additionally, the drivers on your new machine are likely to be different than the old machine and this could cause major problems with your new PC.
We never recommend transferring programs from one PC to another as it usually ends up a mess. We know most people don't like to reinstall their programs but actually, it's the best way. We suggest that all you need to do is move the C:\USER\Your Username folders from your old machine to an external drive. Then, open the Pictures folder on the external drive, and copy the contents to the Pictures folder in the Users/Your Username/Pictures folder on the new PC. Do the same with Documents and all the other user folders on the external drive.
I don't know what cloud storage you are using so I cannot tell you how to use it. If you are using OneDrive and you sign in to OneDrive on your new computer all your user folders and files will appear on the new machine automatically.
Macrium Reflect is a good program but in your case, you don't need it.
We hope this helps you, Dennis.
---
If you don't need any of our products or services right now, please help us with a donation. Even the smallest gift is appreciated. Every donation helps us to provide useful information that helps you with your computer as well as helps us to keep you safe on the Internet. We offer free help to thousands of people every year… and we offer an honest and inexpensive computer repair service too. We do everything we can to help you with your computer and keep you safe too.
So if you don't need any of our products or services right now, please help us by donating right now. Thank you!
Are you interested in making an automatic monthly gift? Visit this page. Help us keep helping you… and help us keep you stay safe on the Web.
---
Frank wants to switch word processors and how to switch file associations
Dear T.C. You helped me before. So, once again, I am seeking your invaluable information on a large problem I encountered. I started to write my autobiography using "LibreOffice Writer". This happened after I had written a few pages; the last chapter disappeared all of a sudden. I apparently had clicked the wrong button. No matter what I tried it wasn't possible to restore the missing text, even though I had marked the restore button earlier. In desperation, I returned to my earlier trusted word processor "OpenOffice Writer". Here comes my problem and question; I cannot affect any corrections in the previous chapters. Is there any way that "OpenOffice Writer" can take over, so to speak? I am crossing my fingers hoping that you can be of assistance. With my best wishes, and stay well, Your "Booster", Frank.
Our answer
Hi Frank. Thanks so much for your support.
You can open a word processor file with any word processor as long as it's in a standard format (like Docx, odf, etc.) LibreOffice saves word processor files in ODF formation (Open Document Format) which can be opened with almost any other word processor including MS Word.
OpenOffice can open ODF format. Here's what OpenOffice says…
ODF is an ISO International Standard format for office documents, created in 2006. ODF files have the following file extensions:
*.odt (word processor documents)
*.ods (spreadsheet documents)
*.odp (presentation documents)
So, to open your document with OpenOffice Writer – right-click the document and choose "Open with" and then select OpenOffice… If you see "Always open this type of file with this program" select it.
You can set ODT files to always open with OpenOffice Writer. Here's how…
1. Type DEFAULT APPS in the taskbar search.
2. In Default apps, click "Choose default apps by file types:
3. Find .odt in the list of file types, Click on Libre Office and you should see "Open Office as an alternative".
Or you can set Open Office as default for all office-type files this way: Right-click on OpenOffice and select repair. During the repair, you should be offered the opportunity to set OpenOffice as the default.
We hope this helps you, Frank.
---
Jane had Windows 10 reinstalled and now cannot play DVDs
Hi, a tech person wiped my computer out and then had to put Windows 10 back on from a flash drive. I lost the Media Player that plays the DVDs. I downloaded the VLC player, and it stretches the pictures out. Windows Media Player plays the CDs and works fine. But it doesn't play DVDs. I had Media Player and Windows Media Player. I can't find a download for the Media Player that plays the DVDs. I hope you have the answer. Thank you so much.
Our answer
Hi Jane. VLC can play music and videos stored on your PC, as well as DVDs, CDs, and Blu-ray discs. The viewing (playback) Windows is resizable and VLC also has And it has many settings options that allow you to customize the size of the video or movie.
Try this method to play a DVD with VLC…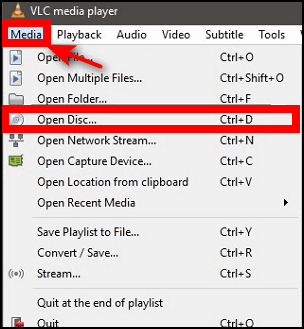 Open VLC Media Player, insert a DVD and it should start playing automatically. If it doesn't, click on "Media" > "Open Disc" > "DVD" and then click the "Play" button.

If the DVD you inserted does not start playing, then click "Browse" and browse to your DVD drive and select the DVD to play it.
You can resize the VLC playback (viewing) window to any size you want. Once you resize VLC to your preferred size, go to Tools > Preferences and remove the checkmark next to "Resize interface to video size". Save your setting and restart VLC.
We hope this helps you, Jane.
——–
Jane wrote back: "Thank you TC for your information. You're always there to help and I sure do appreciate your help. Yes, I now have a VLC Media Player and it works great. Many thanks again. Have a great day!"
---
Myron wants us to write more about Windows 11
You have always been so good to work with everyone who contacts you and especially those of us who are not really computer-literate. because you help us so much I wonder if you might consider saying something about windows 11. Perhaps you have and I missed it. I am an aged senior citizen who writes frequently and really enjoys my computer. With your help everything is working for me, so would you consider it an advantage to switch to windows 11 or stay where I am?
Our answer
Hi Myron. Thanks! Whether you update to Windows 11 or stay with Windows 10 is purely a personal choice for now. Windows 10 will be supported and updated by Microsoft until October 14, 2025. With over 3 years to go before that date, there is certainly no urgency to update to Windows 11 and for now, it remains your choice.
We have already posted dozens of articles about Windows 11. These have been featured in our Daily newsletters and our Weekly newsletters, as well as on our website at https://thundercloud.net/infoave/new. Here are just some of the dozens of Windows 11 tips and tricks featured on our website. All of these we featured in our Daily newsletters as well. Most have been featured in our Weekly newsletter as well.
From Windows 10 to Windows 11
Exploring the File Explorer in Windows 11
The Windows 11 Emoji Panel: Emoji, Gifs, Symbols, and More!
Windows 11 Installation Assistant and Windows Media Creation Tool
How to Make Your Windows 11 Computer Look and Work More Like Windows 10
How to Change Your Default Browser in Windows 11
A Windows 11 Taskbar Primer
And there are dozens more articles about Windows 11 on our website and we're adding more all the time. Just go to https://thundercloud.net/infoave/new/ and type Windows 11 in the search box.
Additionally, we're gradually updating all our Windows 10 tips that can be updated for Windows 11. We've updated dozens already, but there are a lot more of them, so it will take some time.
And again, whether or not you choose to upgrade to Windows 11 remains a personal choice until October 14, 2025.
We hope this helps you, Myron.
---
Tony wants our opinion on installing Windows 11 on an unsupported PC
Hi There. I would appreciate your comments on this;
How to install Windows 11 on an unsupported PC and also here.
These are the only two methods I found online. Kind Regards, Tony.
Our answer
Hi Tony. We do not recommend installing windows 11 on an unsupported PC for many reasons, two of which are:
1. Microsoft can and may stop updates for unsupported PCs at any time.
2. Microsoft may start watermarking unsupported PC running Windows 11 and take away personalization options.
There have been workarounds to installing Windows 11 on unsupported PCs since the day Windows 11 was released. But we don't recommend it.
Windows 10 will continue to be updated and new versions released until October 14, 2025. There's no reason to risk installing Windows 11 on an unsupported PC.
We hope this helps you make a good decision.
---
Mike wants to know how to find out more about the RAM installed in his computer
Hello Guys. I just read your newsletter article "How Much RAM Do You Need". I have an HP laptop with Windows 10 installed, it is upgradable to Windows 11 but I prefer to wait for a while. It has 8 GB of RAM installed but I really don't know if I can add any more memory, I am thinking of increasing it to 12 GB RAM. Is there any way of finding out if my laptop can accept extra RAM?
Being a silver surfer and not a techy I don't know where to find this info. Any help would be appreciated. Many thanks for any advice you can offer.
Our answer
Hi Mike. Read our article here to find out how many RAM slots you have on your motherboard and how many are currently in use.
The maximum amount of RAM you can install is limited by the motherboard and how much it can support. If you don't have access to your motherboard documentation, you will need to identify the motherboard and look up the specifications online. Or you can check with your computer manufacturer to find your motherboard type/model and look up the specifications for RAM.
If you don't have or cannot find the motherboard brand, type, and model, you can do a scan at https://www.crucial.com which will tell you the amount of RAM your motherboard can support and what type of RAM is supported.
We hope this helps you, Mike.
---
Joe says some of the pages in Settings are grayed out.
Hi Guys. I have been with you almost since your beginning. I am new to Windows 10. My question is: How do I stop Windows 10 from darkening some Settings pages I need to see? Thank you, Joe.
Our answer
Hi Joe. It sounds like some Windows files are missing or corrupted. It may not be as bad as it seems though. Follow the instructions on this page to repair corrupted Windows files.
It's important that you run both scans and restart your PC after each scan.
We hope this helps you, Joe. If not please let us know.
---
Michael says his Windows 10 Lock screen images are not changing as they used to
I used to get different pictures on my lock screen until about a month ago. A picture would be posted and asked how I liked it. For some unknown reason that doesn't happen anymore. I opened the lock screen information and now I only have a choice of 6 pictures for the lock screen. I can't figure out how to continue with different pictures showing up.
Our answer
Hi Michael. First.. type Lock Screen in the taskbar search. Press Enter or click "Open" when Lock Screen appears in the search results.
In Windows 10 make sure Windows spotlight is selected under "Background"
In Windows 11 make sure that Windows spotlight is set next to Personalize your lock screen".
If you find that your Lock screen background is correctly set to Windows spotlight, but your Lock screen images are not changing, several things that can cause Windows spotlight to stop working.
The most likely cause is that a Windows Update crashed the service and stopped it from loading new Bing images required for the Lock screen background. And sometimes image files or the Windows Spotlight system files become corrupted, causing the service to stop working.
There are several things you can try if your Lock screen settings are already correctly set to Spotlight but it is still not working. Here is the simplest one.
Stop the Windows Spotlight Service. Right-click on your desktop can click on Personalization. In Personalization select Lock Screen. Change the settings to either Picture or Slideshow. Restart your PC. When your PC restarted go back to Personalization > Lock screen and set it back to Spotlight. You'll need to wait a day or two to see if the Lock screen background is changing automatically as it should.
If that does not work there are more complicated solutions… so keep us updated.
We hope this helps you, Michael.
---
Our winter donation drive is now underway — please help us to keep on helping you!
When you support us with a small gift, you help us continue our mission to keep you informed, separate the truth from the hyperbole, and help you stay safer online. Plus, our computer tips make your computer easier to use.
Did you know that we provide support to thousands of people? Every week we help dozens of people via email at no charge. The questions and answers you see in our newsletters are from the email answers and help we provide to everyone free of charge.
Thanks to your gifts, we do a lot more than provide this free newsletter. We help you recognize online threats, fight for your online privacy, provide you with the knowledge you need to navigate the Web safely, provide you with suggestions for safe, free software and websites, and help you get more out of your PC.
Please Help us keep up the good fight with a small gift.
Interested in making an automatic monthly gift? 
Visit this page. Help us keep helping you… and help you stay safe on the Web.