Chrome is getting to be a very popular browser. In fact, this year it passed Internet Explorer as most popular browser in the world.
So now that more and more of you are using Chrome, we want to share with you some of the tips that have help us master Chrome. For instance, you can change the size of the text on Web pages without also increasing the size of the page and its other content.
Here's how:
Click on the settings icon in the top-right corner of Chrome (it looks like three horizontal bars). Now click "Settings" in the menu, then click the "Show advanced settings" link near the bottom of the Settings page. Now scroll down and look for Web Content. Under Web content you'll fine Font size (see the image below):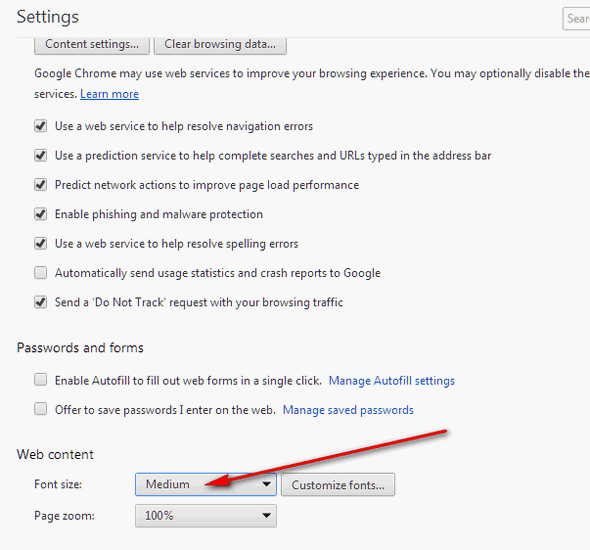 You can choose Large or Extra Large. This will not increase the size of images or ads on the page.
If you want a nicer looking layout without any pictures or menus, you can install the Readability Extension for Chrome. Readability will remove all the images and ads from most pages, and just leave the text, which you can easily resize.
Here's a picture of Readability in action: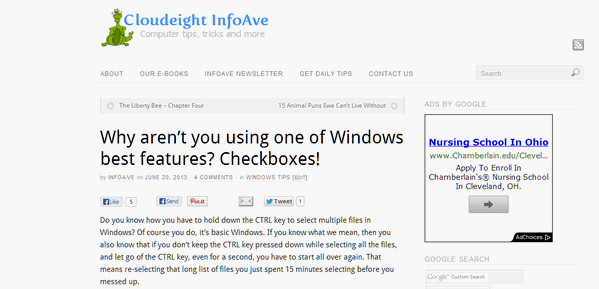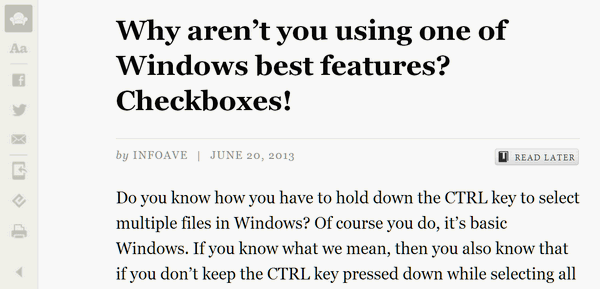 The second image was after clicking the Readability button on a Chrome browser with the Readability extension installed. As you can see (and these images are half the original size) the text is much bigger in the second picture than in the first.
If you're interested in installing Readability (Free) for Chrome, visit http://goo.gl/FrKXm  .
We hope this answers your questions and gives you some other ideas about making text on Web sites more readable for you!
This may be just what you're looking for – we hope so!