How to Repair or Reset Microsoft Edge
Microsoft Edge is finally joining the cadre of full-featured browsers. Microsoft rushed it out before it was ready for prime time and that turned a lot of people against it – including us. In first incarnations of Edge you couldn't even use extensions.
To its credit, Microsoft has been improving Edge and it's now evolved into a pretty nice browsers with many unique features. One of the most important features that has been added is the ability to repair or reset it. Until now, if Edge was broken, there was no easy way to fix it. There were some PowerShell command line tips, but some of them didn't work, and most of them were complicated. But now there's a very simple way to repair or reset Microsoft Edge.
Note: This applies only to Windows 10 Version 1709 (Fall Creators Update) and newer versions of Windows 10. It won't work on any version of Windows 10 prior to 1709. If you're not sure what version of Windows 10 you're using see this page.
Step #1. Press Windows Key + X to open the right-click Start menu.
Step #2. Click on Settings
Step #3. Click on Apps & Features on the left side and scroll down on the right-side and find Microsoft Edge.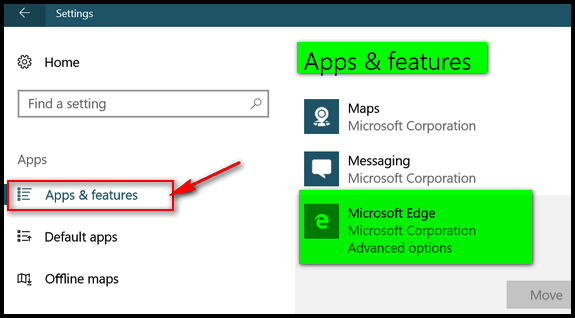 Step #4. When you find Microsoft Edge, click on Advanced options:

Step #4. Try using the Repair option first. If that does not fix whatever problems you're having with Edge, then use the Reset option. Resetting Edge will have the best chance to fix it, but you'll have to reinstall your extensions – your Favorites (bookmarks) won't be affected.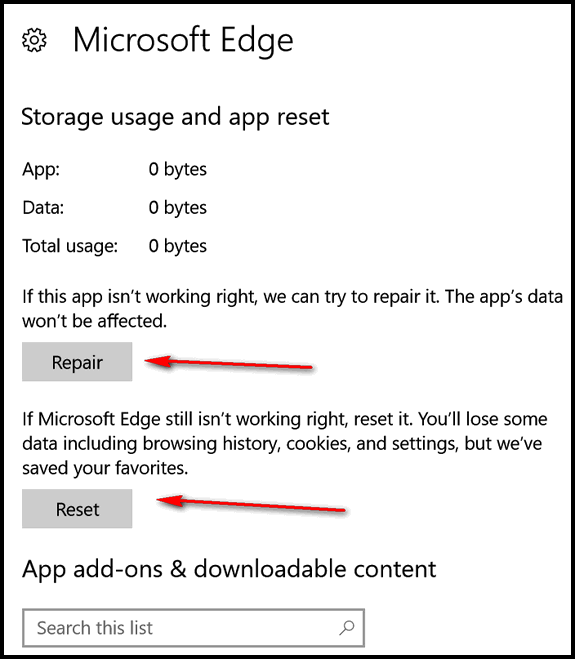 ---
We're excited to announce that our new 2017 Cloudeight InfoAve Premium Volume 14 E-Book is available now. Our Cloudeight InfoAve Premium E-book Volume 14 includes all the content from every issue of Cloudeight InfoAve Premium from the past year!
Our Cloudeight InfoAve Volume 14 E-book contains:
Hundreds of answers to your computer questions.
Hundreds of computer tips and tricks for Windows 10 – and other versions of Windows.
Dozens of freeware & site picks.
The best of our 2017 essays.
It's the E-book that can read to you!
Our new E-book has a keyword search that makes it easy to instantly find what you're looking for.
See how easy our new Ebook is to use; watch this short video.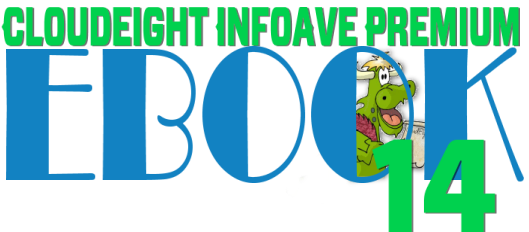 It's a great computer reference !