No, we're not teaching you how to be a hacker. We're going to show you a way you can get into Windows (hopefully on your own computer) if you forget your password. This method is really simple and almost anyone can do it – and no, I'm not being snarky. I can't EVERYONE can do it, because sure enough someone, somewhere will say we're crazy (or snarky) and we don't what the heck we're talking about. But for MOST of you this is an easy way to find your Windows password in case you forget it. Or let's say a friend forgets his or her password, you be the super geek and come to their rescue. When they see  how easily you cracked their password they'll never let you come near their computer again … and they may very well get snarky. That being said, we think this is a good tip to file away for a rainy day when you're locked out of your Windows computer because you cannot remember your password.
How to do it:
First thing you need to do is download and burn the Ophcrack Live CD to CD. Remember: download the Vista/7 version if want to get a password to a Windows 7 or 8  computer. After you've burned the CD, place the CD in the CD/DVD drive. Shut your computer off at the switch and wait a couple minutes, then turn it back on. When you see "Press any key to boot from CD…" press a key- any key. You will be booting up from the Ophcrack Live CD. It make take some time to boot from the CD. When your computer has booted from the CD you'll see a desktop-like interface and Ophcrack will start attempting to crack the Windows password.  It should crack the password but if it does not, try using "Text Mode" from the original menu.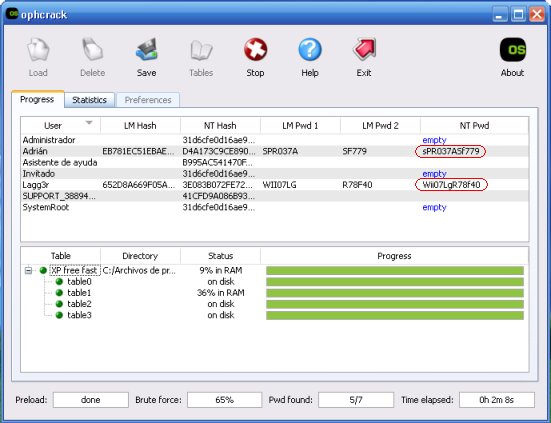 Patience. This may take a while and you will see various password pop-up at the top of the window. If it finds the password you need to unlock Windows it will tell you. Once it finds the password (s) you need to start windows, write them done. Now remove the CD from the drive and shut off your computer. Now start Windows normally and enter the password Ophcrack found to log into Windows.