Windows 10 Feedback Hub: Tell Microsoft What You Think
The Feedback Hub – it's been hiding in plain sight on you're Windows 10 Start menu.
Let's open the Feedback Hub… it's under "F" on your Windows 10 Start menu.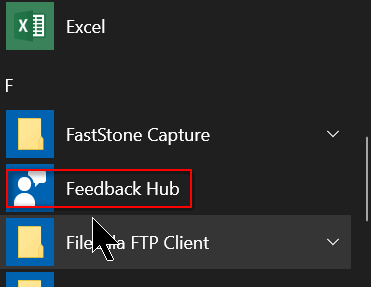 Welcome to the Feedback Hub!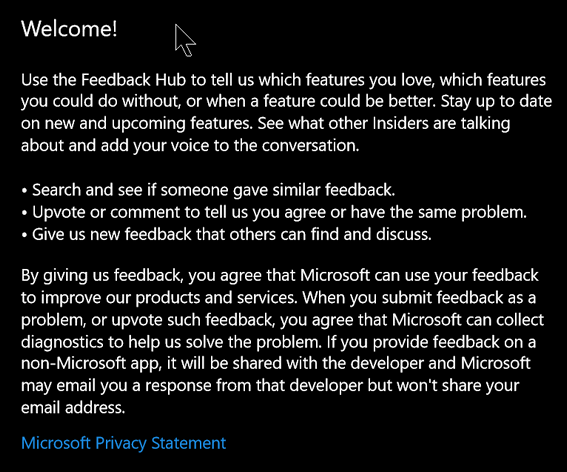 If writing to Microsoft seems like an exercise in futility,  the Feedback Hub may be slightly less futile. If you have something to tell Microsoft about Windows 10, this is the place to do it – for better or for worse. But remember, ranting about the errors of Microsoft's ways is probably not going to get you much satisfaction, but constructive criticism should always be welcome. Of course your suggestions for making Windows better would be helpful too.  If you dig deeper you can also find out what other people are saying. If you're having a problem with Windows 10, you're probably not alone.
Open the Feedback Hub from your Start menu and give Microsoft your feedback.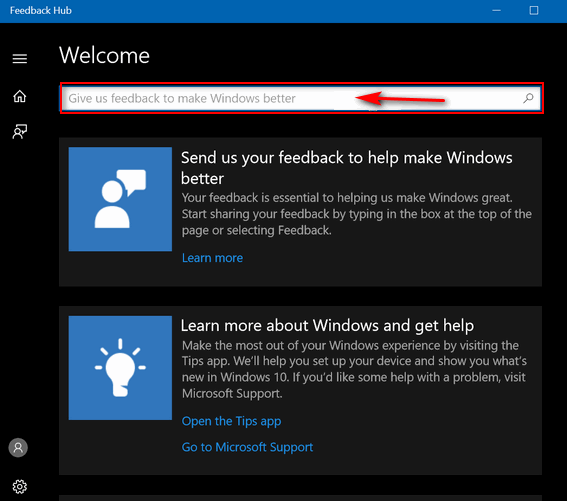 A closer look…

And more stuff you'll see in the "Feedback Hub".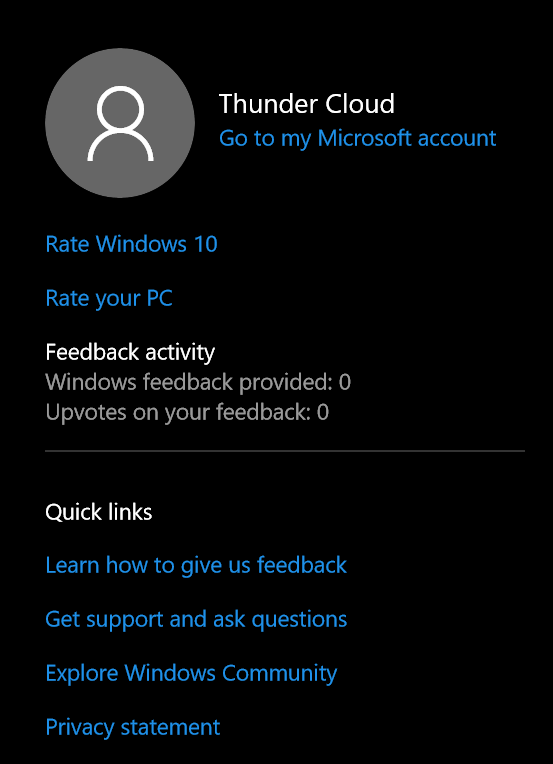 You can even rate Windows 10 and give Microsoft permission to contact you. I wouldn't hold my breath, but you can let them know that they may contact right here in the Windows 10 ratings dialog.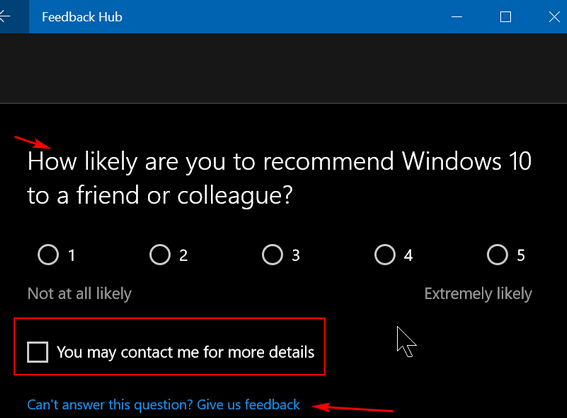 A Cloudeight Poll: How would you rate Windows 10?
Tell us how you would you rate Windows 10. Take our poll and let us know!
[polldaddy poll=9999103]