Having Trouble Installing Apps and Programs? Try This…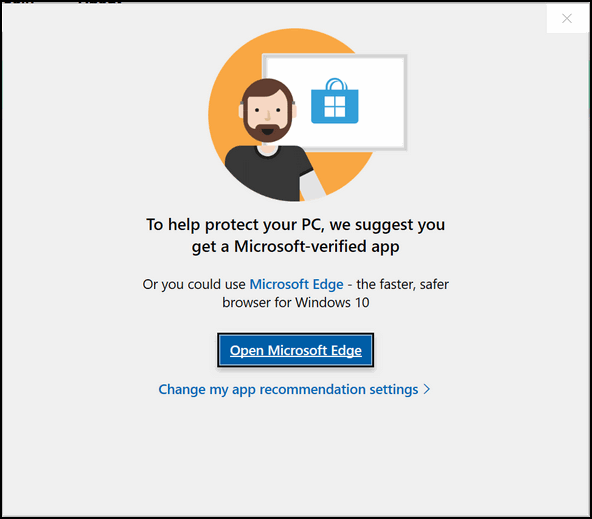 Recently, we've been getting quite a few emails from folks who are having trouble installing apps/programs on their Windows 10 computers. After investigating, we found that in most cases, they had their computers set up to only install software from the Microsoft Store.
While that may be how Microsoft would like you to set up your computer, it's too restrictive. The Microsoft Store does not have a great selection of non-Microsoft apps. For instance, as of today, you can't install Google Chrome or Mozilla Firefox if your computer is set up to only install apps from the Microsoft Store. There are thousands of great software programs and apps that are not in the Microsoft store.
If you're having trouble installing programs and apps on your Windows 10 computer, make sure your PC is not set up to only get apps/programs from the Microsoft Store.
1.) Type Apps & Features in taskbar search and press Enter.
2.) When Apps & Features opens, look under "Choose where to get apps". "Installing apps only from the Microsoft store helps protect your device", and make sure it says "Anywhere". If it does not, click on the small down-arrow and choose "Anywhere" from the drop-down menu.
See the screenshots below: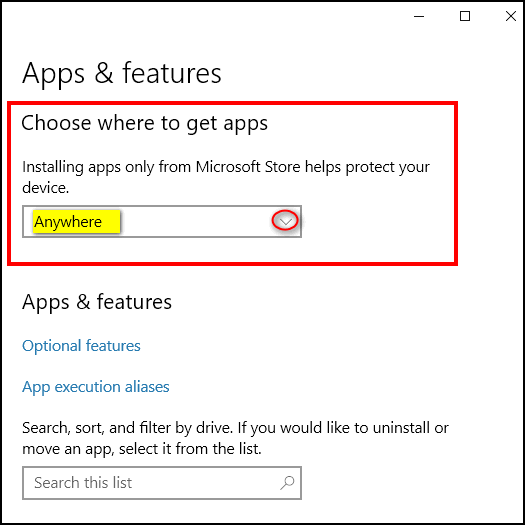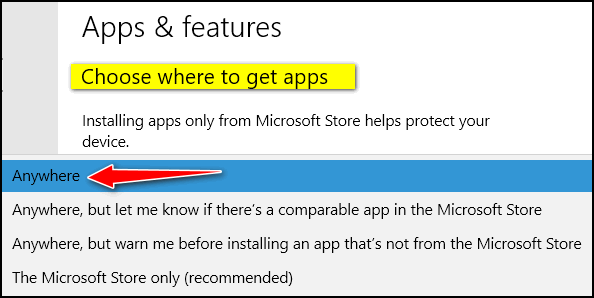 Make sure you restart your computer after you make this change.
If you find your Windows 10 PC will not allow you to make this change, check out our article on Windows 10 "S" Mode.
After you restart your computer, you won't get restricted to installing only apps/programs from the Microsoft Store.